Meet DRU: The Domino's Pizza autonomous delivery vehicle
Your Domino's Pizza delivery guy may look a little different in the near future — more like non-existent. Domino's  Australia has just unveiled the newest member of its team, an autonomous delivery vehicle named DRU (Domino's Robotic Unit).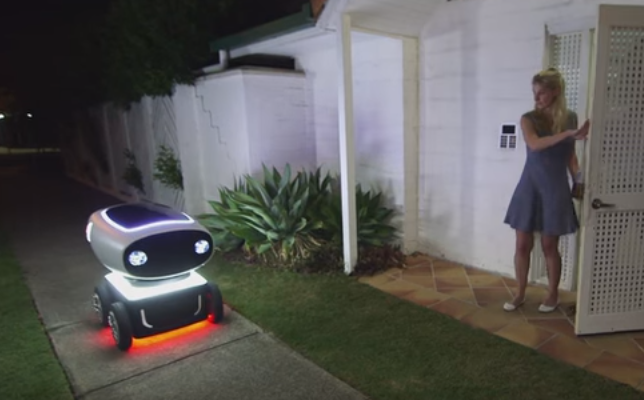 The prototype, whose technology was developed by Australian robotics start-up Marathon Robotics, is similar to any other four-wheeled vehicle, but also comes with built-in compartments to keep pizzas hot and drinks cold en route. Currently, DRU  can navigate from its starting point to a final destination, and even select the best route, with the help of sensors that enable the car to avoid obstacles along the way.
"This highlights what can happen when disruptive thinking is fostered – it turns into a commercially viable and revolutionary product," said Don Meij, Domino's Group CEO and Managing Director. "It allows Domino's to explore new concepts and push the boundaries of what is possible for our customers. The DRU prototype is only the first step in our research and development as we continue to develop a range of innovations set to revolutionize the entire pizza ordering experience."
According to Domino's, DRU has been conducting some trial-run deliveries in restricted areas under a special permit that allows it to operate in semi-autonomous mode. The trials will bring the delivery bot one step closer to becoming a reality.
The company understands that challenges still need to be overcome and further regulations met, but belles the prototype is a symbol of its dedication to commercialize the future of this kind of technology.
"With autonomous vehicles opening up possibilities for saving lives, saving time and moving goods more efficiently, we look forward to continuing our work in this field and leading the commercial trials so that our customers can reap the benefits," said Meij.