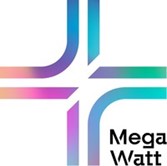 Megawatt accelerates prime Australian Rare Earth Projects
Megawatt Lithium and Battery Metals Corp. announced it is moving forward with a rare earth element (REE) sampling program at the recently acquired Arctic Fox and Isbjorn properties in Australia. The decision is based on expected global REE supply shortages over the next decade, arising from green stimulus and rapid increased EV demand. Neodymium and praseodymium are prevalent across Megawatt's properties located in the Northern Territory. As China currently dominates the REE market, there is a growing necessity for supply diversity.
A comprehensive study by independent research and advisory firm Adamas Intelligence highlights the potential for the magnet REE oxide market, principally neodymium, praseodymium and didymium oxide, to reach circa $USD 15bn by 2030, compared to $USD 3bn currently.
The study highlights the US rejoining the Paris Agreement on climate change and unveiling accelerated plans for electrifying vehicle production. Combined with EV plans for Europe and China, the overall magnet REE oxide market in volume terms is projected to grow at a circa 10% CAGR 2021-30.
Megawatt's Arctic Fox is contiguous and along strike from the world-class Nolans Bore REE project, which is set for commissioning in mid-2022 and has a JORC Compliant Mineral Resource. Meanwhile, Isbjorn is contiguous to the advanced Charley Creek REE project. Megawatt is reviewing plans for helicopter and ground supported mapping and sampling campaigns across both properties. For more information, visit: https://megawattmetals.com.
Original Release: PR Newswire