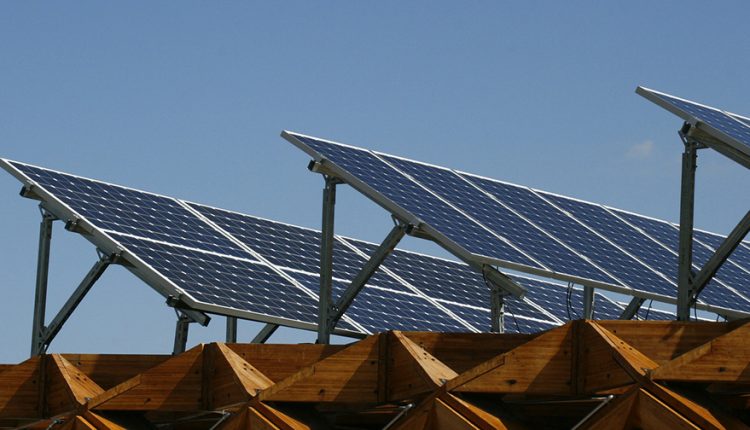 Middle East Renewables Braced for Turbulent Outlook
Recent reports have estimated that global solar demand will slow down for the first time in three decades, with the coronavirus (COVID-19) crisis potentially triggering a drop of between six and ten percent in demand in 2020.
The downgrade is largely due to strict limitations on movement and commercial activity in China, where the outbreak first originated, which accounts for a significant share of global solar demand. Electric vehicles will have a challenging year, with demand expected to slow to 4% in 2020.
Jennifer Aguinaldo, Energy Editor at GlobalData, commented: "Across the Gulf Cooperation Council (GCC) and broader Middle East and North Africa (MENA) markets, close to 100GW of renewable energy capacity is being planned and tendered – largely consisting of solar photovoltaic (PV).
"Renewable capacity buildout across these regions is in line with carbon emissions reduction programs, fossil fuel conservation and, for non-oil exporting countries, limiting reliance on imported electricity."
GlobalData estimates between 9GW and 10GW of renewable energy capacity is currently in the bidding stage across the MENA region, with prequalification under way for a further 5-6GW. An estimated 15GW is under execution.
Dealing with Disruption
Like the rest of the global market, the Middle East renewable energy sector relies heavily on a supply chain dominated by Chinese players.
Some evidence suggests only limited delays in projects execution, with some expecting a quick recovery as Chinese manufacturing capacity rebounds following the tapering off of coronavirus cases in the country. However, it is still too soon to determine the full extent and impact of the supply chain disruption to the region's renewables sector.
GCC Outlook
With the region understood to still be in the early stages of the crisis curve, much will depend on how long restrictions on movement in both the public and private sectors last as part of the collective effort to avert a major crisis.
Notably, governments across the region have rolled out significant stimulus packages to keep the various facets of the economy, particularly the non-oil sectors, afloat. These moves are intended to avert a hard landing for their economies in 2020, although results are increasingly looking uncertain as the Gulf and other regions move towards the peak of the curve over the next few weeks.
Aguinaldo added: "So far, the collective measures to contain the coronavirus outbreak have yielded an unintended but expected consequence: carbon emissions have significantly dropped, as seen in China and Italy.
"This provides a key input to policymakers across the region, particularly in the GCC, where the industry and transport sectors account for 81% of the total electricity consumption."