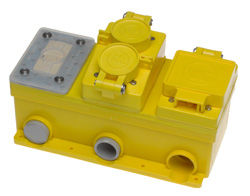 Molex Showcases Solutions for a Wide Range of Marine Electronic Applications
Molex Showcases Solutions for a Wide Range of Marine Electronic Applications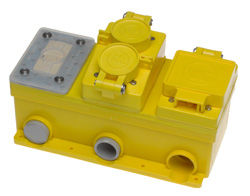 Molex, LLC brings a variety of harsh-duty interconnect solutions and other components that enable the latest marine electronics to the International BoatBuilders' Exhibition (IBEX), September 15 – 17, 2015, Kentucky Exposition Center, Louisville, KY, booth 1158. The company will also conduct a live demonstration of its Woodhead® Watertite® Wet-Location Wiring Solutions, the first system in the industry to allow for a totally integrated watertight safety system with robust enclosures, plugs, receptacles, cover plates and GFCI modules. Visitors to the booth will see firsthand how these products safely provide operational electrical power even when submerged in water.
"Today's connected boats employ a vast number of electronic systems that require proven power and signal connectivity despite extremely challenging environments," said Kurt Krutsch, product marketing manager, Molex. "Molex has extensive expertise in designing interconnect solutions that excel in harsh conditions including extreme vibration, fluctuating temperatures and salt water exposure while also minimizing electrical malfunctions to enhance marine safety."
Molex products that will be displayed at IBEX include:
For more information about marine solutions from Molex, please visit www.molex.com/industry/commercial_vehicle.html.