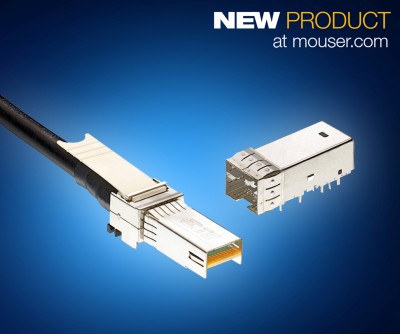 Mouser Now Stocking TE Connectivity's Space-Saving Micro SFP+ Connector and Cable Assemblies
Mouser Electronics is now stocking TE Connectivity's micro SFP+ connector and cable assemblies. These assemblies offer a footprint that is up to 50 percent smaller than current SFP+ interconnects, helping designers increase faceplate density while freeing additional PCB space. The products' designs have been enhanced to improve signal routing, minimize electromagnetic interference (EMI), and optimize automated manufacturing processes.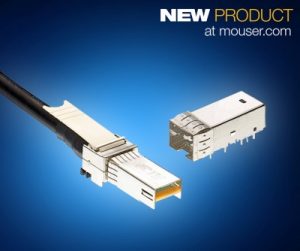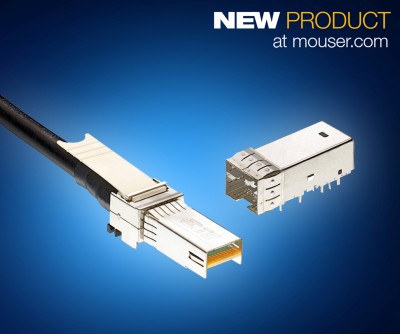 TE's micro SFP+ connector and cable assemblies, now available from Mouser Electronics, take up as little as 15 mm of board space, with one micro SFP+ connector freeing up to 19 percent more faceplate space than a single SPF+ connector. The cable assembly and connector provide a staggered contact configuration that helps improve signal routing, and the 22-position connector supports data rates up to 10 Gbps. The integrated connector and cage with solder tail is designed for one-step board placement, and the connector can withstand up to 265 degrees Celsius for high-temperature pin-in-paste soldering. The AWG 26 cable features a 360-degree braid crimp and an extended shield to minimize EMI.
TE's micro SFP+ connector and cable assemblies are electrically compliant to SFF-8431 and support a number of protocols including 10 Gigabit Ethernet, Gigabit Ethernet, and Fibre Channel over Ethernet (FCoE). The micro SFP+ interconnects are designed for telecommunications, data communication, medical diagnostic equipment, and networking applications.