What's New? The 21-Slot Hybrid PXIe Chassis & PXIe Embedded Controller at Productronica
Pickering Interfaces, a leader in modular signal switching and simulation for electronic testing and verification, is set to unveil two groundbreaking products at productronica – a 21-slot fully hybrid PXIe chassis and a pioneering single-slot PXIe embedded controller. These innovations will be showcased at stand 452 in Hall A1 from November 14 to 17, at the Messe München in Munich, Germany, during the world's premier electronics manufacturing industry trade fair.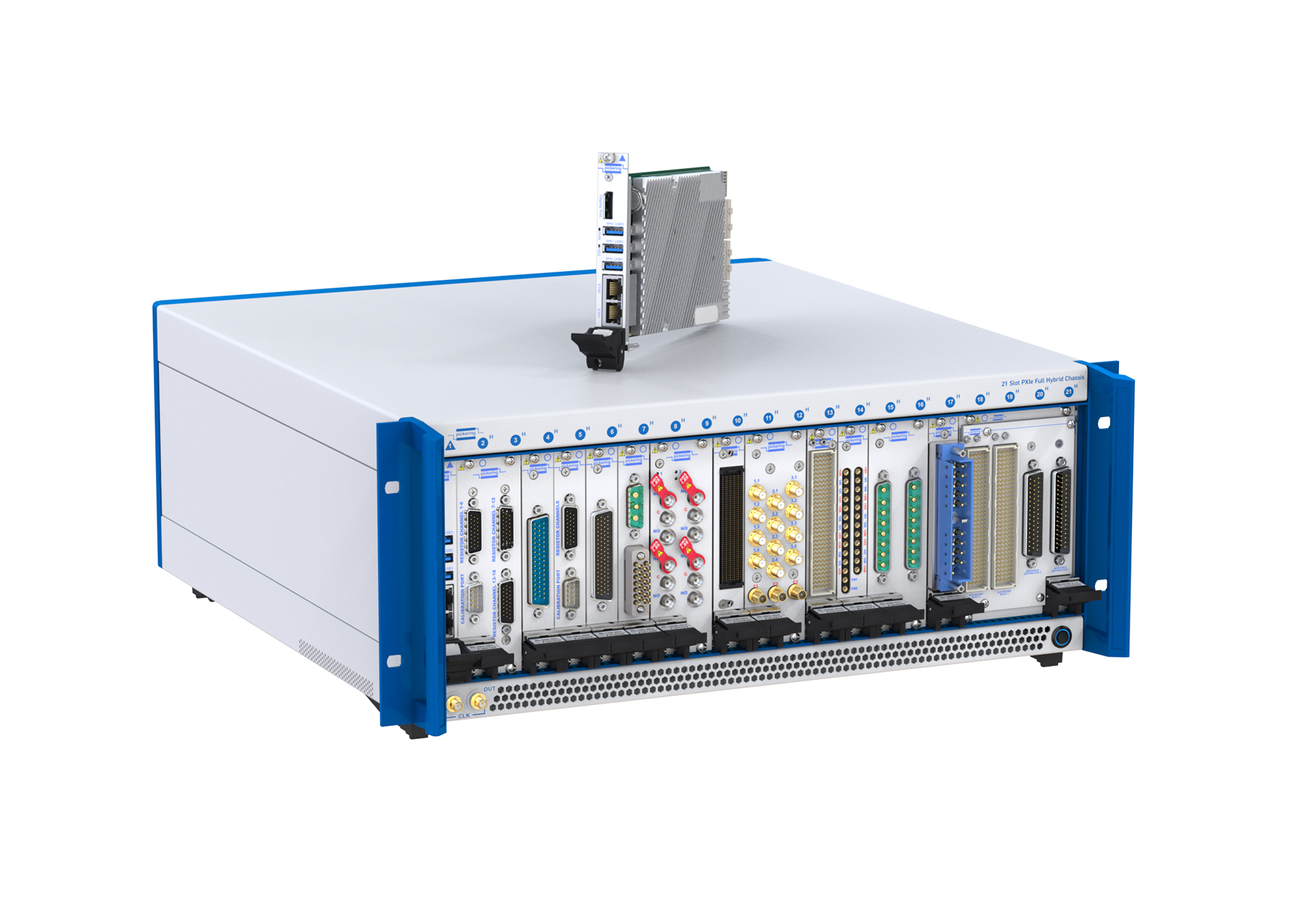 Productronica, along with SEMICON Europa, brings together the complete spectrum of electronics development and production technologies, from semiconductor and microelectronics manufacturing to battery production and cleanroom technology. This biennial event in Munich is a nexus for the global electronics production industry.
Lee Huckle, Chassis Product Manager at Pickering, highlights the features of these new products. The 21-slot fully hybrid PXIe chassis, notable for its advanced Gen2 PXIe performance and a 'Next Gen' enclosure system, offers unparalleled connectivity with 8GB system and 2 GB slot-to-slot bandwidth. It is compatible with PXI Express and standard PXI hybrid modules, boasting the highest number of peripheral slots in the market. The new single-slot PXIe embedded controller, designed for enhanced testing, is a forward-looking PCIe Gen4 controller – a perfect match for the new chassis.
At productronica 2023, Pickering will also present an array of their latest products in switching, simulation, and software on stand 452 in Hall A1, including:
A PXI-based BMS test demo featuring multi-cell battery simulators integrated with various modules for a versatile BMS test system.
Customized LXI microwave switch and signal routing subsystems, including a 12×12 LXI microwave switching matrix demonstration.
A range of PXI/PXIe switching and simulation solutions.
An LXI optical switch featuring a MEMS dual 5×5 matrix module within a scalable LXI chassis.
Additional offerings, such as their Switch Path Manager signal routing software, the new Microwave Switch Design Tool, and various cabling and connection solutions, including the Cable Design Tool.
Furthermore, the Pickering Group's reed relay division, Pickering Electronics, will showcase their latest reed relay series, including the newly released Series 219 high-voltage surface mount reed relays.
Learn More at Pickering Interfaces.