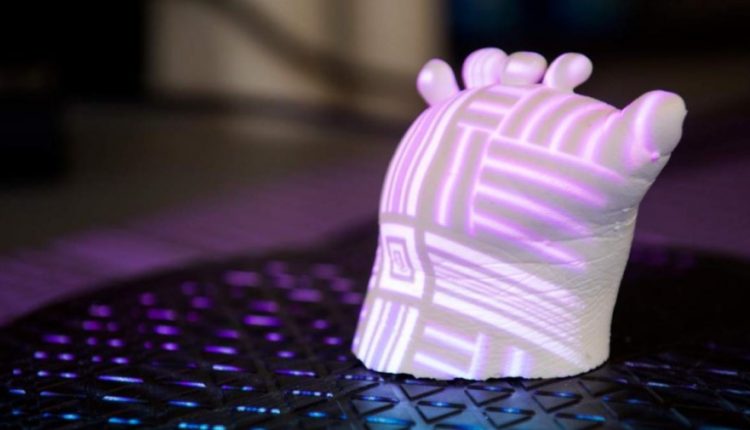 Advances in 3D printing make it possible to 3D-print your own prosthetic from models found in open-source databases.
But those models lack personalized electronic user interfaces like those found in costlier, state-of-the-art prosthetics.
Now, a Virginia Tech professor and his interdisciplinary team of undergraduate student researchers have made inroads in integrating electronic sensors with personalized 3D-printed prosthetics — a development that could one day lead to more affordable electric-powered prosthetics.
This newly published research out of the lab of Blake Johnson, a Virginia Tech assistant professor in industrial and systems engineering, took a step forward in improving the functionalities of 3D-printed personalized wearable systems.
Blake Johnson, a Virginia Tech assistant professor in industrial and systems engineering, discovered ways to integrate electronic sensors at the intersection between a prosthetic and the wearer's tissue so that the researchers can gather information related to prosthetic function and comfort. Data points would include measurements of the pressure across wearer's tissue, which can help improve further iterations of these types of prosthetics.
According to Yuxin Tong, an industrial and systems engineering graduate student and first author of the published study, the ultimate goal is to create engineering practices and processes that can reach as many people as possible, starting with an effort to help develop a prosthetic for one local teen.
To develop the prosthetics integrated with electronic sensors, the researchers started with 3D scanning data, which is similar to taking pictures at various angles to get the full form of an object — in this case, a mold of the teenager's limb.
They then used 3D scanning data to guide the integration of sensors into the form-fitting cavity of the prosthetic using a conformal 3D printing technique. Unlike traditional 3D printing that involves depositing material in a layer-by-layer fashion on a flat surface, conformal 3D printing allows for deposition of materials on curved surfaces and objects.
The process developed by the research team will lend itself to further applications in personalized medicine and design of wearable systems.
Story via Virginia Tech.