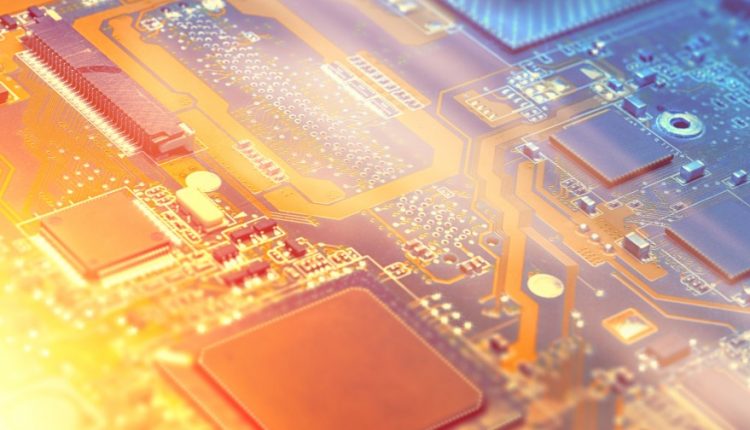 Last year, at APEC 2019, a special industry track was created for presentations about the commercialization of Gallium Nitrate (GaN) technology, including case studies about automotive, energy storage solutions, and data center adoption of the technology.
TI's investment in Gallium Nitride (GaN) technology is enabling power density and efficiency not capable with today's existing silicon technology. GaN has the capability to miniaturize power supplies, minimize wasted power and maximize vehicle fuel efficiencies for end equipment ranging from cell phone wall adapters to 5G telecom power supply units and electric vehicle charging systems. There is no limit to how significantly GaN will modernize tomorrow's power distribution systems.

— Steve Tom, Product Line Manager, GaN Technology, Texas Instruments
At the end of 2019,  GaN Systems took a look at power electronic game-changing technologies. The four trends they identified that would have a significant effect on the world's energy footprint were:
electric vehicles
5G roll-out acceleration
increased focus on renewables and energy storage
smaller, lighter, higher power adapters and chargers in the aftermarket as well as the rise of USB-C + USB-PD
Energy efficiency has become a strategic initiative in power-reliant industries like data centers, electric vehicles, renewable energy systems, industrial motors, and consumer electronics.
Increased scrutiny of how we generate the energy we need in exponentially higher doses — industry analysts predict a 57% increase in global electricity demand by 2050 — means the way businesses generate, store, deliver, and use power will be an important impetus for global change in 2020.
If silicon has reached its limits in solving critical power systems challenges, many think GaN (gallium nitride) technology is the solution to drive both growth and product innovation.
EVs
Even if we hit peak car by 2030, EV transit, robot shuttles, and autonomous buses will create demand for electricity. In 2019 there were 5.1 million electric vehicles in use globally. By 2035 there will probably be closer to 125 million. Fuel efficiency and driving range are at the center of consumer demands. Evolving charger and traction inverter design and more public electric charging stations will address these issues, as will greater focus on solar power. Increased efficiency, power density, and reduced weight, along with improvements in battery technology, will both increase vehicle range and make EVs more acceptable and appealing to consumers.
Autonomous vehicles will have improved safety systems thanks to LiDAR, and GaN technology will enable the design of higher power, longer range detection solutions.
Accelerating 5G Roll-out
While the 2019 5G roll-out was slower than expected with 4G to 5G infrastructure upgrade issues slowing things down, 5G has already been rolled out in the U.S., South Korea, and at least three European countries (Switzerland, Finland and the U.K.). Fifty Chinese cities have 5G commercial services including Beijing, Shanghai, Guangzhou and Shenzhen; Shanghai has activated 12,000 5G base stations.
Gartner estimates 7% of commercial service providers (CSPs) worldwide have already deployed 5G infrastructure in their networks, and CSPs in Canada, France, Germany, Hong Kong, Spain, Sweden, Qatar, and UAE plan to accelerate 5G network building throughout 2020.
GaN power transistors, with their power density, energy efficiency, and system size requirements, will be used in macro and micro base stations for broadband delivery, while GaN RF transistors will play an important part in the power amplifiers of those base stations. GaN should resolve the 5G strength of signal issue, while Fixed Wireless Access (FWA) with wireless power transfer technology solves the 5G data "wall problem."
5G base stations will require twice as much power as 4G. GaN technology, with its 50% power density increase, will produce smaller and lighter equipment for an increasing number of base stations. Current estimates indicate there will be 70 million micro base stations in use by 2025.
Renewables and Energy Storage
Energy security is viewed as under attack from many sources: increased demand, hackers, and an increasing number of adverse weather events, from tornadoes to floods, that can take down the grid at any time. GaN technology will enable the distribution, local storage, and on-demand access to renewable energy. Sales of energy storage systems (ESS) will rise as the price drops and demand rises. ESS will be smaller, lighter, and able to provide AC power 24/7 if local power grids go down. Battery costs will decline with increased use of lithium ion rather than lead acid batteries. Smaller, lightweight, energy-dense batteries will pair with GaN technology-based converters and inverters to lead an ESS transformation.
Power Adapters and Chargers: More Powerful, Universal Chargers
By 2019, there was already an abundance of smaller, lighter, and higher power adapters/chargers in the aftermarket. Adapter weight and size had decreased two to three times.
GaN adapters and chargers — which can be used to charge any compatible product regardless of varying voltages for phones (5V), tablets (12V), and laptops (19V) — will start to become common as consumers look for faster charging options.
On the commercial front, 100W applications with smaller, more powerful chargers for use in test and industrial equipment and medical and supply chains will also be increasingly in demand.
The Silicon of the Future
As GaN technology matures, we might actually start to see our electricity consumption decline. GaN already dominates photovoltaics. Use in EVs is predicted to affect automotive design when it's no longer necessary to keep as much distance between cars' engines and electronics, one of the other major advantages GaN has over silicon.
Despite the cancellation of APEC 2020 in mid-March due to the COVID-19 outbreak, we'll be hearing a lot more about GaN and not just hearing, but seeing, the results of this transformative, highly energy efficient technology.
Sources:
https://gansystems.com/newsroom/key-takeaways-from-apec-2019/
https://gansystems.com/newsroom/gan-systems-power-electronics-apec-2020/
https://www.theverge.com/2018/11/1/18051974/gallium-nitride-anker-material-silicon-semiconductor-energy
https://finance.yahoo.com/news/2020-top-technology-trends-power-110000624.html
https://www.eurekalert.org/pub_releases/2017-12/miot-npd120717.php
https://www.futuremarketinsights.com/reports/gan-substrate-market