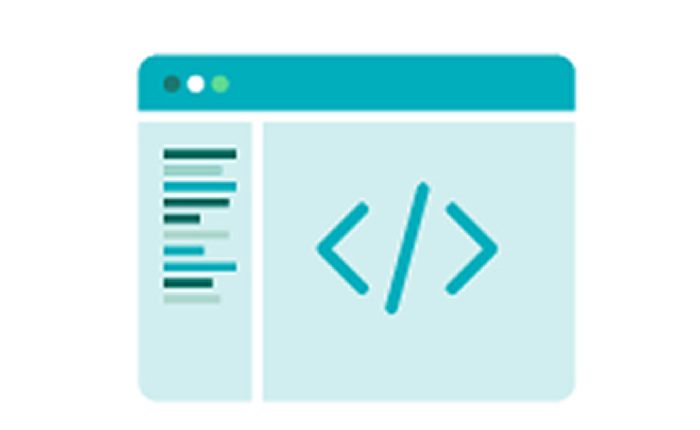 OPNFV project releases third platform
An open source project that facilitates the development and evolution of Network Functions Virtualization (NFV) components across various open source ecosystems through integration, deployment, and testing, the OPNFV Project, has announced the availability of OPNFV Colorado, the project's third platform release.
Built on a strong underlying foundation, Colorado includes critical advances that accelerate the development of NFV applications and services through key feature enhancements across security, IPv6, Service Function Chaining (SFC), testing, VPN capabilities, and support for multiple hardware architectures.
"Colorado represents a more robust version of OPNFV's previous Brahmaputra platform," said Heather Kirksey, Director, OPNFV. "The OPNFV community, in close collaboration with other upstream communities, has delivered enhanced capabilities most important to the NFV platform growth and maturity."
Key enhancements available in OPNFV Colorado include:
Core feature upgrades. These improvements come via focused collaboration with upstream communities and are centered on improving foundational support for NFV applications and services. All feature enhancements are integrated into the automated install/deploy/testing framework.

Enhanced security by earning the Core Infrastructure Initiative (CII) Badge for best practices in open source development; additionally, the Moon project has been prototyping identity federation and management for OpenStack and OpenDaylight.
Service Function Chaining (SFC) now runs across multiple nodes, includes installer support for VNF Manager (Tacker) installation and support for enhanced cloud scenarios.
Improved IPv6 support includes IPv6-only deployments, full underlay and overlay support and integration with additional install tools.
The SDN VPN project now enables full Layer 2 and Layer 3 VPN support including BGP peering.
Full support for multiple hardware architectures, including both ARM and x86 architectures.

Enhanced testing capabilities. Colorado includes a greater integration across testing projects with additional feature testing capabilities, and increased automation.
Infrastructure and testing environment advancements. The Pharos test lab project continues to be a key element of OPNFV release development and validation. Colorado brings improved governance, consistency, availability, and quality to the labs, increasing efficiency and creating the groundwork for a robust Lab-as-a-Service program.
Community expansion. Improved cross-project collaboration via working groups focused on Management and Operation (MANO), Infrastructure, Security, and Testing. Five Committers-At-Large members have been elected to the Technical Steering Committee (TSC) to enhance the meritocratic nature of the project. OPNFV also continues to build relationships with key upstream communities such as OpenStack, OpenDaylight, ONOS, OpenContrail, FD.io, OVS, Open-O, OpenBaton, KVM, DPDK, ODP, and Linux. Additionally, OPNFV launched its intern program during the Colorado release timeframe, already providing valuable contributions across work on the Pharos Labs, VNF on-boarding and CINDR performance testing.
"We're seeing a maturity of process with the Colorado release, reflected by things like achievement of the CII Best Practices badge for security and the growing maturity of our testing and DevOps methodology," said Chris Price, Chair of technical steering committee, OPNFV and Open Source Manager for SDN, Cloud & NFV, Ericsson. "The creation of working groups across MANO, Infrastructure, Security, and Testing also help the project evolve towards a foundational and robust industry platform for advanced open source NFV."
In addition to enhanced features and capabilities of the platform, the third OPNFV release has provided an opportunity for the community to become even more fluent in system level feature development and testing in support of NFV. This will be crucial in moving past the initial groundwork and into ease-of-deployment and end-user engagement as the platform continues to mature. Colorado sets the stage for significant new work in the MANO area including efforts focused on VNF on-boarding, increased CI/CD integration with upstream communities and ongoing NFV-related feature enhancements that will further accelerate the transformation of enterprise and service provider networks.
OPNFV is at the OpenDaylight Summit in Seattle this week, September 27th-29th. The community will participate in various presentations throughout the Summit and will host an OPNFV MeetUp onsite.
The second OPNFV Plugfest will be held December 5th-9th, 2016 at the University of New Hampshire Interoperability Lab in Durham, New Hampshire. The event will focus on interoperability of the OPNFV platform in three key areas of testing: OPNFV Deployment, Network Integration, and VNF Applications. Both OPNFV members and non-members are welcome to attend.
To learn more about OPNFV Colorado, or for information on how to participate in the OPNFV project, visit here.
Comments from key project contributors:
Bob Monkman, Project Technical Lead for Armband project and segment marketing manager at ARM: "OPNFV Colorado is an important new release as it continues the momentum towards a future-proof network based on multi-architectural solutions. The OPNFV Project is rapidly building an open, mature and integrated foundation to deliver NFV and we are engaged on a number of fronts, importantly on the Armband Project in open developer labs around the world. The ARM networking ecosystem is also actively engaged with VNF providers, OEMs and the operator community to optimize the performance-per-watt, density, scalability and TCO advantages of ARM architecture."
Brady Allen Johnson, Project Technical Lead for SFC project and Principal Software Engineer at Ericsson: "In the Colorado release of OPNFV, SFC improved upon what was achieved in the Brahmaputra release by enhancing the stability of most of the upstream components that make up the project. Specifically, the installation has been upgraded to use the latest version of OpenStack, which works well with both the Apex and Fuel installers; the version of OVS with NSH (Network Service Headers) has been upgraded to OVS 2.5.90, which is now compatible with the latest versions of the Linux Kernel– this upgrade includes a rework of how NSH is used from OpenFlow, allowing for more flexible deployment and networking scenarios. Additionally, the OpenDaylight SDN controller backend has been upgraded to the latest release,Boron, which now supports these aforementioned flexible networking scenarios. Finally, the VNF Manager and Orchestrator being used for OPNFV SFC is OpenStack Tacker, which now supports multi-compute node deployments."
Luke Hinds, Key project lead, CII Best Practice Badge and principal software engineer, RedHat: "Colorado advances the security posture for OPNFV by earning the Core Infrastructure Initiative (CII) Badge for best practices, indicating the platform follows security best practices for open source development. The OPNFV security group also performed a complete security code audit of all OPNFV projects, followed up by close inter work between the security group and the individual projects to develop patches for all issues that were discovered. A full process is now in place to handle security vulnerabilities in a coordinated manner using a responsible disclosure approach. The security group are now seeking to embed further security checks into the OPNFV's CI workflow."
"Colorado release also includes two new security projects. The 'Moon' project, which prototypes identity federation for OpenStack and OpenDaylight, with a command line tool for identity management and tests, and a graphic interface for identity management. The second project, 'Security scanning' performs automated CI NFVi security scanning, to insure security compliance of each systems level of system hardening. These enhancements help to build a stronger foundation that sets more secure standards moving forward."