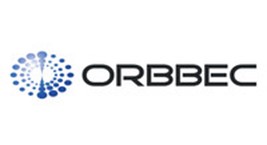 Orbbec and Microsoft Establish 3D Camera Direction
Orbbec and Microsoft are developing a new series of high-performance 3D cameras able to run advanced depth vision algorithms using onboard computing that converts raw data into precise depth images. The camera will securely connect to Azure, leveraging device management, data streaming and AI analytics capabilities. Applications include advanced human/machine interface, robotics, 3D scanning and surveillance and gaming and other consumer applications. The launch of the first camera is expected in early 2022.
Integrating Microsoft's 3D sensor technology and Orbbec's camera design, manufacturing capabilities, and embedded computing technology and connecting the sensor to the Azure cloud platform will enable computer vision and AI developers to build solutions for logistics, robotics, retail, healthcare, and fitness markets.
Orbbec introduced its new Time-of-Flight (ToF) camera product line, supporting multiple ToF Sensors, on-board depth computing, 6-axis IMU motion tracking, multi-camera synchronization, and many other useful features in 3D imaging at CES 2021. ToF is able to capture the exact position and shape of objects and scenes, using light to measure shapes, movement, and position of static or moving objects with pinpoint accuracy and at greater distances than previously available in the market. Orbbec's ToF cameras output high-quality depth data without a PC or other external computing capability, giving users significantly greater design and application flexibility.
As part of the development process, Orbbec will engage its customers for early adoption and proofs of concept for the new ToF camera using Azure 3D.
Original Release: PR Newswire