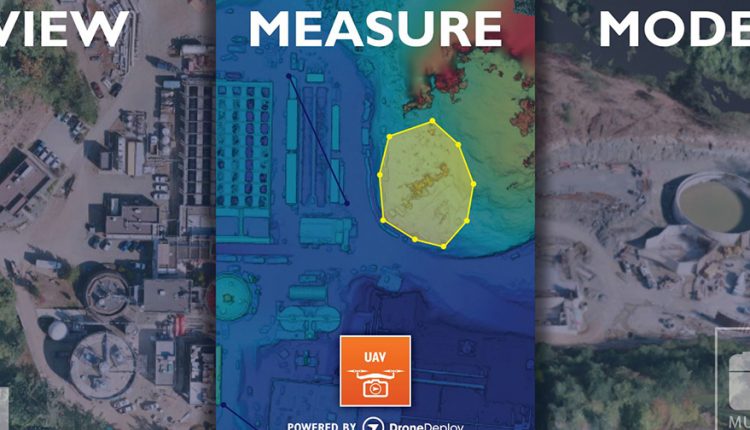 Multivista
It has been announced by Multivista, part of Hexagon, that it is entering a partnership with DroneDeploy, the cloud software platform for commercial drones, to expand project management capabilities for the construction industry. Through a sophisticated platform integration, Multivista users now have access to an array of Unmanned Aerial Vehicle (UAV) resources, each powered by DroneDeploy.
"This is the most robust and dynamic integration Multivista has developed to date," said Graham Twigg, Chief Technology Officer at Multivista. "We've created a platform that serves up our captured aerial data in the most appropriate form for each project stakeholder – those who need to inspect can view, those who need to quantify can measure, and those who need to model or report can export into dozens of formats."
From the Multivista platform, customers can access Multivista-captured orthomosaic maps of their project sites. With an included set of web-based tools, users can annotate these high-definition aerial maps to determine distance, area, volume, elevation and more. Users also have the option to export detailed progress reports, along with a wide-range of 2D and 3D file formats, for use in a variety of project workflows or advanced modeling applications.
Mike Winn, CEO and Co-Founder of DroneDeploy, added: "We're excited to partner with Multivista. Drones already make construction sites safer and more efficient. This integration will help more contractors benefit from drone data, providing increased visibility and measurement of what's happening across their projects."
This first-of-its-kind combination of professional UAV services and integrated software is currently available to Multivista clients across 50 metropolitan markets in North America, South America and Europe, with expansion efforts underway.