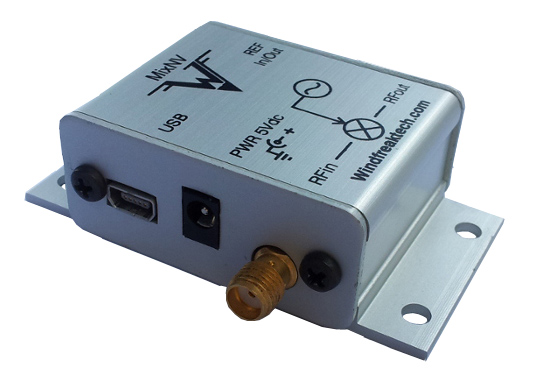 Programmable Active 30MHz to 5GHz RF Mixer / RF Signal Generator
Saelig Company new Windfreak MixNV – an economical 30MHz to 5GHz software-programmable RF mixer which can up-convert or down-convert. It features a built in Local Oscillator (LO) that is controlled and powered by a PC running Windows XP, Windows 7 or 8 via its USB port. The RF I/O ports can accommodate RF signals in the 30MHz to 5GHz range, but the built-in local oscillator can be adjusted from 85MHz to 5GHz in 1Hz steps using an advanced sigma-delta modulator phase-lock loop. This provides very low fractional spurious products and excellent phase noise. The MixNV also features on-board nonvolatile memory so it can be programmed to wake on power-up to any preset oscillator frequency, FSK modulation, or a variety of other settings.
The MixNV is designed as a stand-alone mixer for use in RF and microwave communications products or test setups and h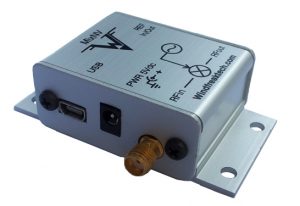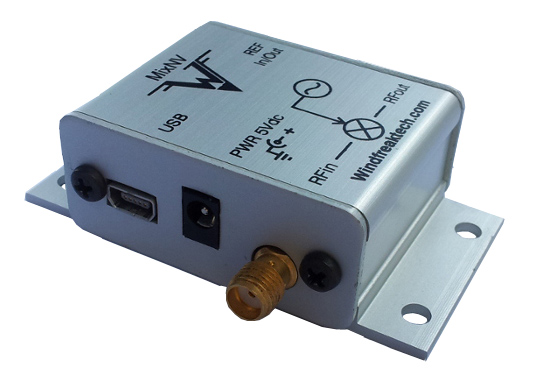 as the ability to self-bias the mixer so that it can be used as a signal generator with very fine frequency resolution. It also has the ability to perform two-level FSK (Frequency Shift Keyed) modulation with finely adjustable frequency deviation via software or off-board external 3.3V CMOS drive. The MixNV is very easy to control using the supplied software or other third-party serial communication software.
The compact (2.5″ x 1.375″ x 0.75″) MixNV is a highly mobile, low power and lightweight solution for a variety of RF frequency conversion needs. Applications include: wireless communications systems, RF and microwave radios, software defined radio (SDR), radar, automated test equipment (ATE), EMC-radiated immunity pre-compliance testing, scalar network analysis (SNA), local oscillator replacement, quantum device research, plasma physics, education, etc.