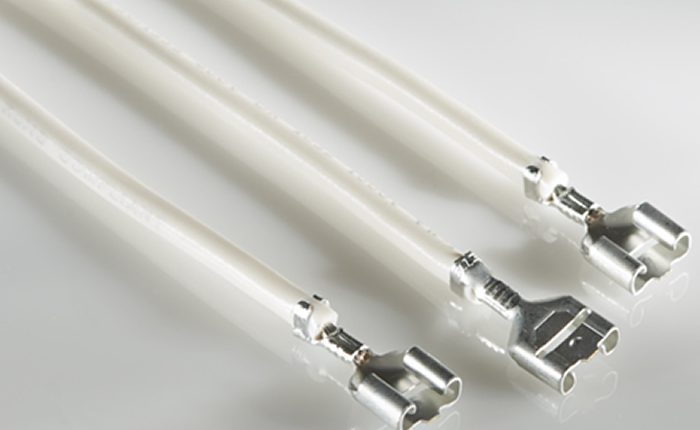 TE Connectivity (TE), a leader in connectivity and sensors, today introduced its low insertion force 250 series miniature FASTON receptacle terminal. This straight quick-connect crimp receptacle is about 23% shorter than full-size 250 series FASTON receptacles, permitting its use in applications such as power tools and small appliances, where there is very limited space for electrical connections.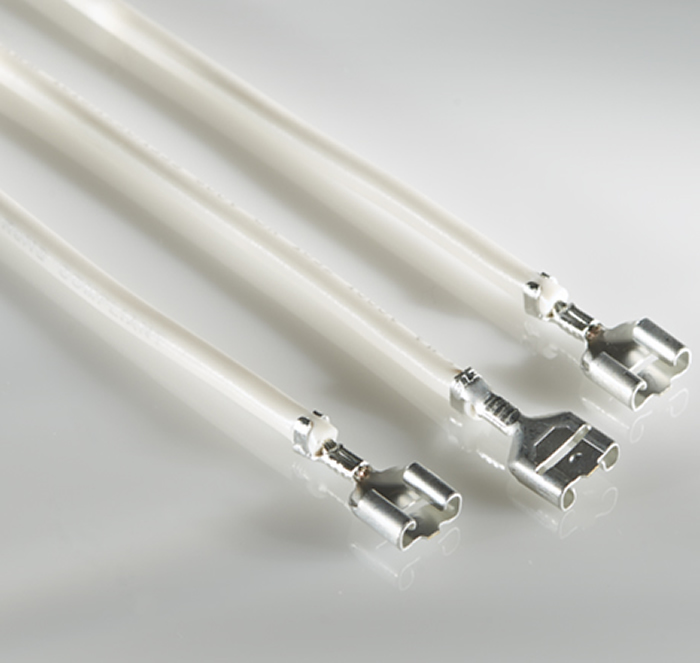 "Through advanced modeling and analysis, we have developed this more compact, low insertion force version of a straight 250 series FASTON receptacle to meet customer demand," said Melissa Stanley, terminals and splices product manager, Americas, at TE's Appliances business unit. "Its shorter length suits tight spaces where a full size straight receptacle would not fit. Its smaller size also supports competitive pricing for limited-space applications, while its insertion and extraction forces are comparable to full size FASTONs."
Designed to mate with standard .250x.031″ (6.3×0.8mm) tabs with retention holes, the new receptacle (part number 2238045-2) is only 0.6″ (15.24mm) long. It fully complies with UL 310 and CSA C22.2 No. 153 standards. The open barrel, F-crimp design incorporates insulation support and accommodates 22 – 18AWG (0.3-0.9mm2) wires with 0.094-0.11″ (2.4-2.8mm) diameter insulation. It is UL recognized, file number E66717.
When applied to 18AWG wire, the new receptacle, stamped from 0.0126 inch (0.32 mm) tin-plated brass, can continuously carry 7A, and can intermittently carry 14A. It has a low insertion force of only 8 pounds (35.6Newtons) maximum, while the minimum extraction force is 5 pounds (22.2 Newtons) for the first extraction and 4 pounds (17.8 Newtons) for the sixth extraction.
Supplied end-to-end on reels, the new miniature terminal is designed to be machine applied using TE's OCEAN applicator. The OCEAN applicator is offered with various options and can be used in a several types of presses and leadmakers.