New Economical LED Driver for Dimmable Light Applications
A new solution for typical 48 V lighting systems has made its way to the market with the launch of RECOM's new RCDE-48 series LED driver modules with up to 60 VDC input voltage and 1050 mA constant current output with analog or PWM deep dimming.
In addition to these LED drivers with the RCDE-48 series, the company has put out a range of modules that can provide up to 350 mA, 700 mA or 1050 mA constant current to drive strings of up to 15 high brightness LEDs with efficiency up to 97%.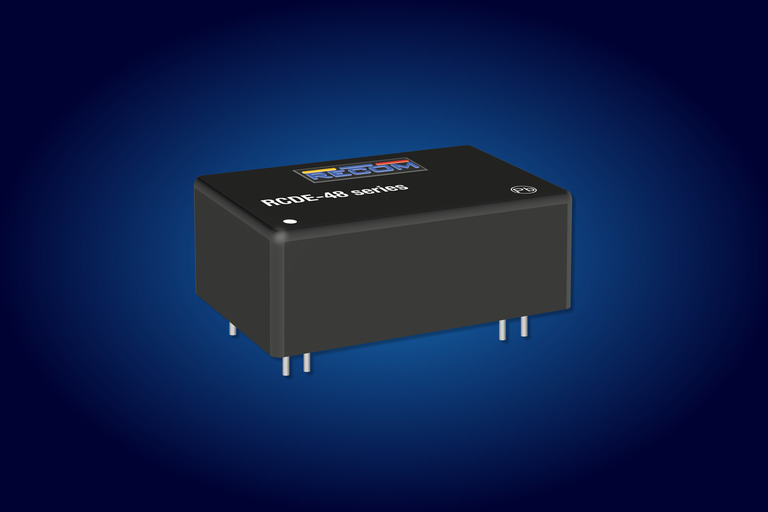 The input voltage range is 6 – 60 VDC to suit 12 V, 24 V or 48 V nominal supply rails and a 0-100% linear analog or PWM dimming input is provided which is compatible with 3.3 V logic, making it ideal for IoT nodes or µC dimmers. The Dim pin can also be used as a remote ON/OFF control. The devices can operate to high ambient temperatures (+80°C for the 350 mA part) without derating or forced cooling making them suitable for indoor and outdoor lighting applications up to 5000 m altitude. All devices feature over temperature protection, UVLO, output open- and short-circuit protection for a high MTBF of 1.3 M hours. The modules are available in a standard DIP-24 package 32.1 x 20.8 x 12.3 mm.
"The RCDE-48 series of LED drivers is a great low-cost solution in typical 48V lighting systems for strings of up to 15 LEDs when true dim-to-zero is needed," says Steve Roberts, Innovation Manager of RECOM.
Learn more at RECOM.