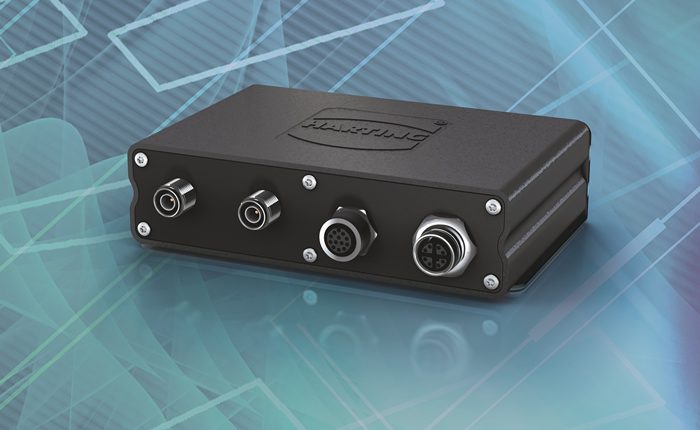 RFID reader offers extremely robust construction
For use in the toughest industrial environments with flexible modular software that allows it to be tailored to a wide range of applications, the Ha-VIS RF-R300 UHF RFID reader has been introduced from HARTING, is a highly flexible unit which combines extremely robust construction
"It is often a challenge to meet individual customer requirements flexibly with standard products, as individuality usually means increased cost", comments Gavin Stoppel, Product Manager at HARTING.: "The new Ha-VIS RF-R300 reader addresses this challenge by adding modular software design to its extremely robust hardware and standardized software interfaces, making it ideal for tailored customer solutions."
With its software virtualization concept derived from HARTING's award-winning MICA open modular industrial computing platform, the new reader allows specific project and customer software to be installed alongside standard HARTING software. The modular software means that the reader can support a range of communication protocols, and the architecture also makes it possible to create and support customer-specific variants.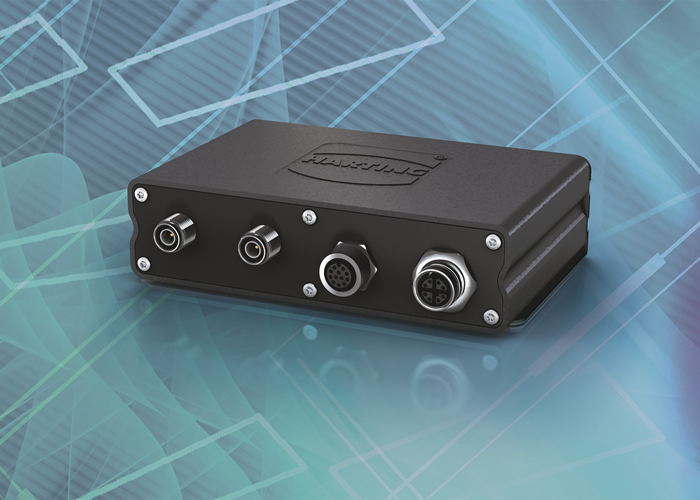 Supported communications protocols include LLRP, OPC-UA and MQTT (MQ Telemetry Transport). Support for these and customer-specific variants is enabled by a software container concept based on embedded virtual computing. A LINUX base system contains the actual function containers, which can be easily replaced if necessary.
Additional functions such as project-specific direction recognition algorithms and individual decisions based on additional information from sensors or transponders can be added later in an extra software container. This does not limit the system integrator to specific programming languages: anything supported by LINUX can be used.
The new Ha-VIS RF-R300 is 100% compatible with HARTING's GS1 EPCglobal certified Ha-VIS Middleware. This allows users to create standards compliant RFID solutions. With this combination, system integrators can concentrate on solving the customer's requirements, saving time and money being unnecessarily dedicated to the RFID application.
All connections on the compact housing meet the highest industry standards. The robust M12 HARTING connectors for both the Power-over-Ethernet connection and the eight GPIO (general-purpose inputs and outputs) with optional external power supply are suitable for rugged project environments.
The Ha-VIS RF-R300 UHF RFID reader offers a maximum UHF output power of 0.5W on the two RP-TNC connectors, allowing it to easily fulfill all the tasks of a mid-range reader. Depending on the antenna and the coaxial antenna cable used, the reader is easily capable of reaching the maximum allowable UHF power of 2W ERP radiated at the antenna. "With this new product, HARTING is offering one of the most flexible UHF RFID readers on the market", adds Gavin Stoppel: "The Ha-VIS RF-R300 is an important building block that customers can use to turn their Integrated Industry plans into reality."