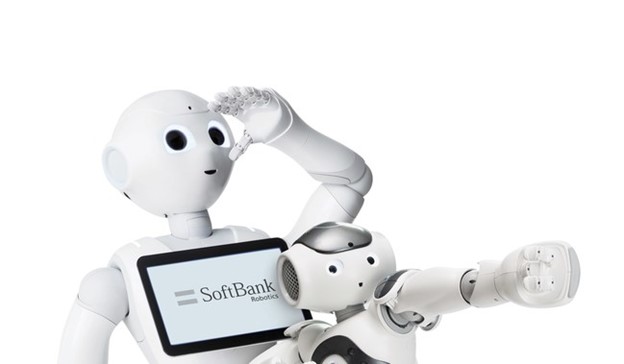 RobotLAB Inc. and SoftBank Robotics America (SBRA) announced that humanoid robots Pepper and NAO are exclusively available through RobotLAB in North America.
RobotLab is offering two hardware versions for Pepper:
Pepper Premium
Pepper Premium+Nav
The two robots share the same underlying hardware, but Pepper Premium+Nav also allows for autonomous navigation, while Pepper Premium serves stationary applications. For the education and research markets, RobotLAB offers Pepper and NAO together with a curriculum that helps students learn how to code and program the robot. Pepper Premium can be programmed using Python, C++, or the drag-and-drop interface, Choregraphe. Pepper Premium+Nav is programmed using Android Studio and Java. The Robot Control system is also available to customize programmability and cloud control.
Both versions can be managed by RobotLAB's cloud based, AI-powered Robot Control system that allows customers to choose the skills they want for their robot. These skills might include conversation, identification of people and situations, entertainment, or physical tours. The system also offers a comprehensive analytics tool that helps fleet managers study how people interact with the robots and change robot behaviors through the cloud-based service.
Original Release: PR Newswire