Samsung Electronics has just announced that it is addressing the growing trend for health-oriented wearables by releasing the Bio-Processor. The Bio-Processor  is designed to allow accelerated development of wearable products geared toward those who are constantly monitoring their health and fitness.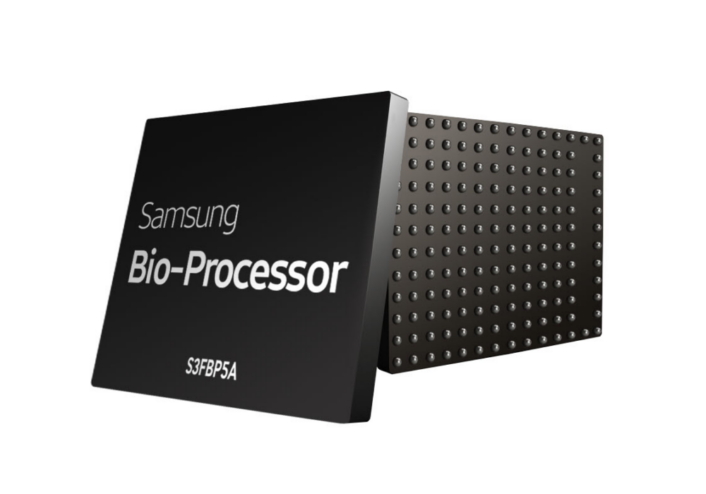 "With improvements in smart, fitness devices and an increase in consumer health consciousness, more and more people are looking for ways to monitor various personal bio-data, or fitness data, to constantly manage their health" said Ben K. Hur, Vice President of marketing, System LSI business at Samsung Electronics. "Samsung's Bio-Processor, which can process five different biometric signals, is the most versatile health and fitness monitoring chip available on the market today and is expected to open up many new health-based service options for our customers."
The Bio-Processor integrates Analog Front Ends (AFE), a microcontroller unit (MCU), power management integrated circuit (PMIC), digital signal processor (DSP), and eFlash memory, in order to process the bio-signals it measures without the need of external processing parts. The Bio-Processor also comes in a small, compact size, which is ideal for wearable devices.
Since today's wearable devices go beyond simple heart rate monitoring, Samsung designed its Bio-Processor to integrate five AFEs including bioelectrical impedance analysis (BIA), photoplethysmogram (PPG), electrocardiogram (ECG), skin temperature, and galvanic skin response (GSR) into a single chip. So it can also measure body fat and skeletal muscle mass, heart rate, heart rhythm, skin temperature and stress level.
Samsung's Bio-Processor is currently in mass production and will be available in fitness/health devices within the first half of 2016.