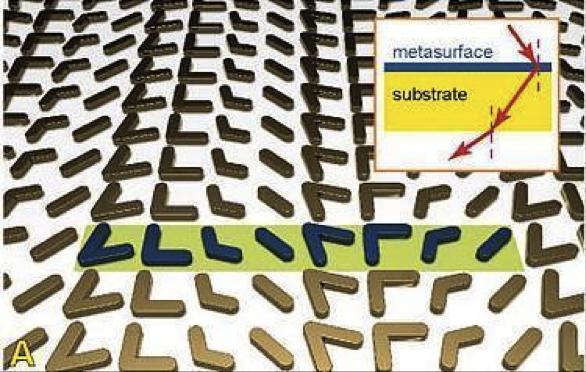 Could this newly developed material speed up your computer?
Scientists from the Moscow Institute of Physics and Technology (MIPT) and the Landau Institute for Theoretical Physics in the Russian Academy of Sciences have come up with a concept for a two-dimensional metamaterial composed of silver elements that refracts light in an unusual way, offering the potential to speed up computers.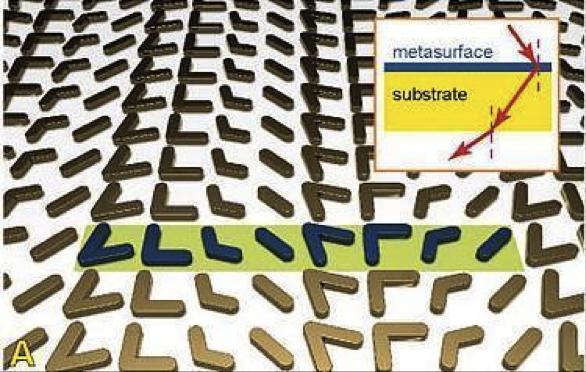 The team conducted computer simulations using the metamaterial, a material created by an artificial periodic structure, which showed that it would be a high performance material for light with a wavelength from 400-500 nm (violet, blue and light blue). In this case, efficiency is defined as the percentage of light scattered in a desired direction. The efficiency of the material is approximately 70% for refraction, and 80% for reflection of the light. In theory, the efficiency could even reach 100%, but in real metals there are losses due to ohm resistance.
Their findings can be used toward the control of optical signals in ultra-compact devices, such as optical transmission and information processing technologies, which will help speed up computer processing in the future.
The electrical interconnects used in modern chips are currently reaching their maximum potential, operating at the limit of their carrying capacities. According to the researchers, this inhibits further growth in computing performance. They believe that in order to replace the electrical interconnects optical signals need to be controlled at the nanoscale. In order to solve this problem, many scientists are creating structures capable of "turning" the light in the desired direction, but the MIPT team believes that scattering can also be experimented with.
Story via Moscow Institute of Physics and Technology.