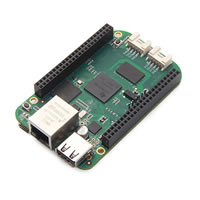 Seeed and Digi-Key Goal to Shorten Engineers' Time to Market
Digi-Key Electronics announced Seeed Technology Ltd.'s rapid prototyping and development products are now available through Digi-Key's global websites.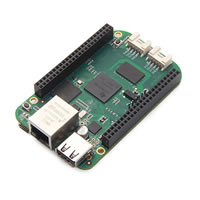 Seeed specializes in offering products that assist engineers in jumpstarting their working reference designs.
"The cooperation with Digi-Key is a big step in the progress of Seeed," said Leslie Liao, Co-founder and VP of Sales and Marketing of Seeed Technology Ltd. "We look forward to working closely with Digi-Key to serve more makers and engineers in hardware innovation."
Seeed regularly adds new products based on customer submitted and internal designs. The company helps makers and engineers at all levels bring their designs to the technology community quickly with such products as the modular Grove system and BeagleBone Green.
"We are fortunate to be able to partner with a company like Seeed, who offers such a wide breadth of reference designs at competitive pricing," said David Stein, VP of Global Semiconductors. "Our customers around the world will benefit from the quicker design phase, and therefore a faster time to market for virtually any application or design."