Desktop users are typically typing on their keyboard and scrolling and clicking with their mouse — two separate entities.
KeyMouse aims to change the way avid computers operate by combining the two devices into one. A KeyMouse set includes a right-hand unit and a left-hand unit with a QWERTY keyboard split in half over the two devices. The keys are also fully programmable allowing customized key layouts useful for CAD, gaming, and other applications.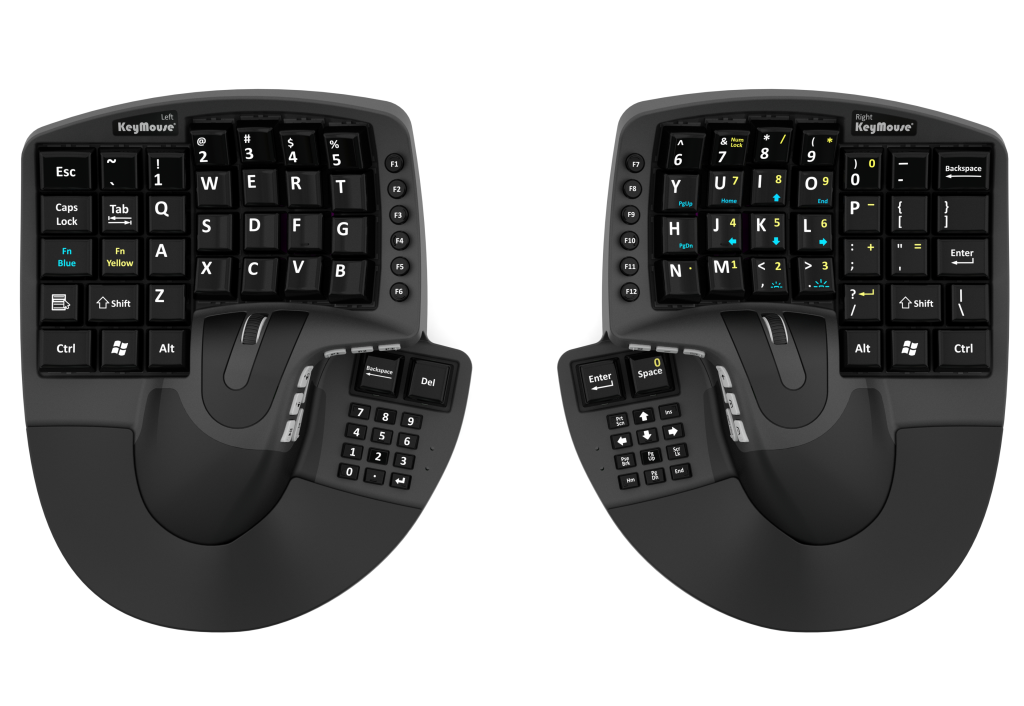 KeyMouse can be used with Windows, Mac, and Linux operating systems. According to the creators, the basic functionality of the devices will likely work on many other operating systems, but the primary focus will be these three.
Since the company received many requests requests for  a version of KeyMouse with a trackball on each side, instead of the laser underneath for mouse motion as it appears in the current model, it is planning to create a separate KeyMouse Trackball Edition to accommodate these requests.
KeyMouse was just named a CES 2016 Innovation Awards Honoree for its new keyboard and mouse combination device. The products entered for this award are judged by industrial designers, engineers and members of the trade media to recognize outstanding design and cutting-edge engineering in consumer electronics products.
Right now, those interested can pre-order a KeyMouse on the company's website for $399.00. Shipping is expected to begin next year.
Watch KeyMouse in action.