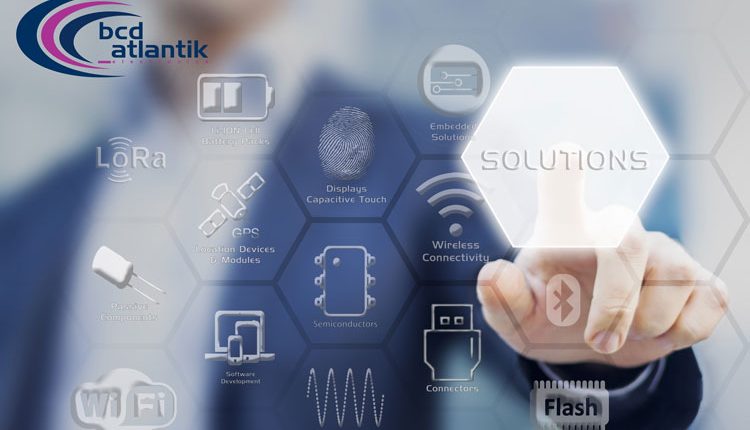 Semiconductor Distributors Merge To Increase Market Share
BCD Microelectronics and Atlantik Elektronik merge.
BCD Microelectronics, a UK distributor of semiconductor products, has announced its merger with Munich based Atlantik Elektronik.
The new company will be named BCD-Atlantik. BCD-Atlantik remains an independent company but will combine resources from both companies.
Established in 1990, BCD have a trusted reputation in the electronics market. It offers a wide portfolio of advanced technology products from leading edge semiconductor and electronic component manufacturers.
Atlantik Elektronik celebrates its 40th anniversary in 2017.
"Our merger with Atlantik Elektronik strengthens our position in the UK and Ireland and our joint product portfolio allows us to offer a Europe-wide sales network to support our growing international trade and increasing re-shoring," commented Barry Coomber, Managing Director of BCD Microelectronics.
"We have worked with many major OEM's and know what it takes to get a product from concept through to manufacture," continued Coomber. "We have close relationships with key manufacturers allowing us to understand the features and performance of their devices and services to assist customers with selecting the best-fit products for their applications."
BCD and Atlantik Elektronik have a shared philosophy of providing technical solutions to customers; from product definition, design phase through to full production and test.
The combined product portfolio of BCD and Atlantik will include not only semiconductors, (including memory and microcontrollers). It will also include: embedded and system on modules, displays, audio and video processing, test equipment, lithium-ion batteries and wired and wireless connectivity solutions.
"Each one of our suppliers is an established leader in their chosen markets or they are emerging with new advanced technology and talents," continued Coomber. "Our role is to assist our customers identify the right products for their designs and applications. We offer a strong technical bias and can support our clients with design support, development and evaluation kits through to test and certification."