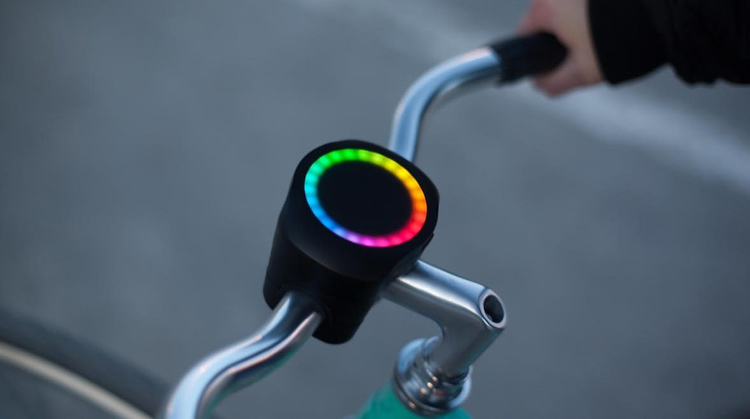 Smart Cycling With The Glowing Handlebar Assistant
It'll light up your way in more ways than one
SmartHalo aims to liven up your bike rides with a little squarish device, a digital handlebar assistant that sports a circular display and contains a ring of colored lights.
These lights can shine up and shine down to tell you a few different things. The first one is turn-by-turn navigation, with the lights pointing toward a direction. For instance, if you need to turn right in 400m all the lights on the right turn white. They'll gradually shade in green until it's time to turn right.
The second feature is fitness. You can set your own fitness goals – distance, calories, elevation – and the circular array of lights will track them for you. When the ring closes, your goal is complete.
The company said the device will both track and analyze your fitness metrics, and it'll do it all on its own, so there's no need to tell it when you're starting and when you're stopping. And finally, there's an assistant that'll let you know with a blue blinking dot that you've got call and text messages.
It's also got an alarm. The SmartHalo uses sensors to detect when someone is jostling around your bike, perhaps trying to break it out of a lock.
Once it senses that, it'll blare an alarm and shine some red lights. There's even a light on the front that automatically turns on when the sun sets and automatically shuts down when you're done riding.