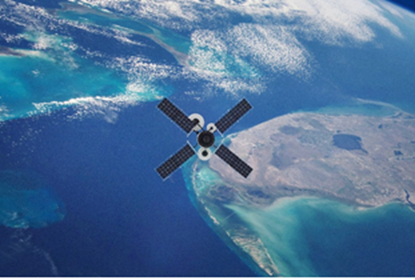 SpaceLink to Drive Game-Changing Satellite Relay Service
SpaceLink is beefing up its senior-level expertise with the goal of delivering a game-changing relay service. It recently added top executives and has now attracted seven additional industry leaders to its team. The space relay service will provide secure, continuous, high-capacity service between LEO spacecraft and the ground.
The new additions include:
Larry Alder, now Senior Vice President of Products & Services previously at Google and recently the Chief Operating Officer at OneWeb.
David Nemeth, Senior Vice President of Systems Engineering, also previously at OneWeb
Craig Moll, the Founder and President of PATHFINDER Space Advisors, is SpaceLink's Vice President of Commercial Business Development
Lenny Low is the Vice President of Space Segment
Tom Leisgang is Vice President of Ground Segment
David Pattillo is Vice President of Spectrum Management
Doug Kotval is the company's Vice President of Supplier Management
SpaceLink is a subsidiary of Electro Optic Systems of Australia (EOS). It has significant spectrum rights in Medium Earth Orbit (MEO), and the relay system will optimize access to imagery from Earth observation satellites and provide continuous communications for human spaceflight. It will also provide a secure connection for defense and intelligence communities and fast data transfer for space agencies.