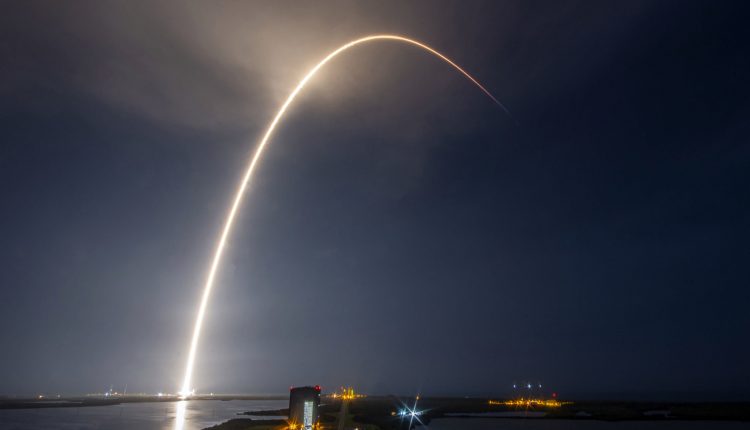 SpaceX Starlink Beta Test Promises to be "Better Than Nothing"
Truth in marketing counts for something. In an era of false promises and hype, it's refreshing to see a company share the honest truth about their service. 
SpaceX founder Elon Musk has supposedly named the beta test for Starlink satellite internet service "Better Than Nothing Beta," according to an email apparently leaked by someone who received an invitation from SpaceX to test the service.
The email, posted on Reddit, revealed that the name is an attempt to "lower initial expectations" for the service. And, in fact, it reflects the initial intention of Starlink internet service. Starlink was initially designed to fulfill Musk's goal of bringing low-latency, high-speed internet service to areas of the world that are not currently able to get internet or rural areas where internet service is extremely costly.
However, the beta version doesn't seem to be as affordable as many people would like, with a $499 fee for the phased array antenna and router, which Musk has previously described as looking like a "UFO on a stick," and $99/month for the subscription.
The beta version of Starlink offers:
     

Estimated speeds of 50Mbps to 150Mbps

     

Estimated latency of 20ms to 40ms
The email also stated that some connectivity interruptions could be expected.  
All this aside, the beta version of the service does make good on Musk's vision of delivering low-latency internet suitable for gaming. And for an entrepreneur known for making big promises with ambitious timelines, it's refreshing to see honest expectations established.
By comparison, my home internet is rated to deliver speeds up to 940/880Mbps. When I ran a test on the Verizon Fios website, the speeds from the street to my router hit 940Mbps/906Mbps but because of the number of devices on my home network and the number of windows I have open, the speeds to my device were much less impressive.
In essence, the potential speeds for Starlink service right now may not be what people who use mainstream home internet service providers like Verizon expect. It's really the bare minimum users would need for gaming and may not perform well with more than one device on a network.
But it is – indeed – better than nothing for people without access to home internet at all.
What Is Starlink?
Starlink is a satellite mega-constellation designed by SpaceX to provide low-latency, high-speed internet across the world. In addition to providing broadband coverage for home users, Starlink can have military uses and also, as revealed by Musk in a tweet, could deliver internet to trains and other moving vehicles. He tweeted that first responders and residents in areas with no internet connectivity would be some of Starlink's first customers. 
What Is the Timeline for Starlink Deployment?
The first Starlink satellites launched just over a year ago, on May 23, 2019, taking flight on a SpaceX Falcon 9 rocket from Cape Canaveral in Florida. At that time, Musk estimated there would be enough satellites to begin offering service in "mid-2020."
By October 2019, there were enough Starlink satellites operational to allow Musk to send a tweet through the service from SpaceX headquarters in California.  
By April 2020, around 420 Starlink satellites blanketed the night sky, a milestone that Musk said would permit "minor" broadband coverage. He had noted that 800 satellites could offer "moderate" coverage. SpaceX achieved this milestone in October 2020, with the launch of more than 120 satellites in the month and, subsequently, rolled out the first public beta test.
SpaceX plans to launch at least 120 Starlink satellites per month, in batches of 60, to ultimately reach as many as 40,000 satellites delivering internet access across the world – and potentially even to Mars.
image courtesy of SpaceX