Synthetic molecules are the foundation for many products critical to the Department of Defense's mission—from active pharmaceutical ingredients found in a medic's kit to materials in modern batteries and fuel cells. Current processes for designing and producing new synthetic molecules, however, are very slow and can take years between the initial design of a molecular solution and when it's available for use in large quantities.
DARPA's Make-It program seeks to overcome this challenge by developing an automated synthesizer that could transform simple raw materials into known or new molecules defined by the user. The goal of Make-It is to develop a fully automated chemical synthesizer that can produce, purify, characterize and scale a wide range of small molecules. Accelerating the rate of discovery and production of molecules could speed advances in a number of areas important to national security.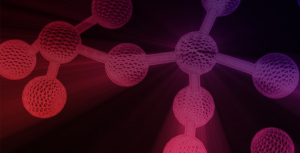 "Synthesis is a bottleneck to the discovery and production of new molecules," said Tyler McQuade, program manager in DARPA's Defense Sciences Office. "Automated synthesizers exist commercially for discrete systems such as natural biopolymers, but the technology is not applicable across all molecules and scale-up is difficult. The vision for Make-It is to create an automated synthesizer that produces a wide variety of complex small molecules at production scale in weeks instead of years."
If successful, Make-It would widen access to synthetic chemistry beyond chemists, enabling non-chemists from other scientific disciplines to leverage the power of synthesis for new applications. Another benefit would be to revolutionize reproducibility. Currently, knowledge transfer is a challenge in synthetic chemistry, because conditions and reaction set-ups vary between lab locations worldwide. With a Make-It synthesizer, chemical routes for new molecules could easily be replicated by others as simply as by sending a text message. Additionally, Make-It would make synthesis safer and greener by enabling better control of process inputs such as starting materials and solvents, as well as conditions such as temperature and pressure.
"A system that can automate the design and testing of specific chemical routes, keeping track of both success and failures, will usher in the next phase of synthetic discovery," McQuade said.
The Make It program seeks expertise in areas such as mathematics, computational chemistry, chemical engineering, analytical chemistry, process engineering/control, synthetic organic chemistry, formulation and manufacturing. A Broad Agency Announcement (BAA) solicitation is available on FedBizOpps.