Privacy concerns about iPhone camera permissions and their hackability have been well documented since at least 2017, and while savvy folks may have covered their phones' cameras since the permissions feature was rolled out, many are still unaware that granting camera permission can make it easy for iOS app developers to tap into both the front and back cameras of your iPhone. That means the app can photograph and record and you (and instantly upload the recorded and captured content immediately) whenever the app is open, as well as read your facial expressions.
Now Dutch privacy protection product creator Spy-Fy has launched a Kickstarter crowdfunding campaign to produce an iPhone Privacy Phone Case to protect and secure iPhones from cyber peepers.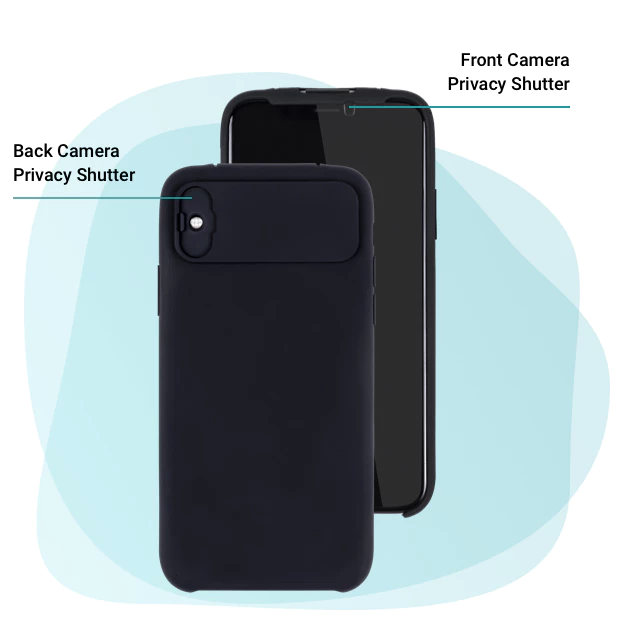 "Our world is increasingly more connected, but with that connection often comes a sacrifice in privacy," said Ties den Dekker, co-founder of Spy-Fy. "Spy-Fy is helping to restore a bit of that balance between the technology we love, and the privacy we deserve."
The Spy-Fy iPhone Privacy Phone Case gives users privacy without sacrificing the features iPhone users have come to love. On the front of the phone, the case blocks the 7MP camera, leaving the other sensors and lenses open. This enables users to continue using Face ID while protecting their privacy. One simple movement activates the switches on the top and rear of the case to provide easy access to unlock the cameras when the moment strikes for that perfect selfie or photo.
The Spy-Fy iPhone Privacy Phone Case is available in Almost Black, Ocean Blue, Coconut White and Mallow Pink, and iPhone users with the iPhone 8, X/XS, XR or the new iPhone model yet to be released will be able to purchase the Spy-Fy iPhone Privacy Phone Case by visiting the crowdfunding page. Cases start at less than $30 USD for the earliest backers.
Spy-Fy launched its first crowdfunding campaign in 2017 and sold 50,000 webcam covers in less than two months. Its flagship products are brandable webcam covers for laptops, Macbooks, tablets and smartphones.
Source: Spy-Fy