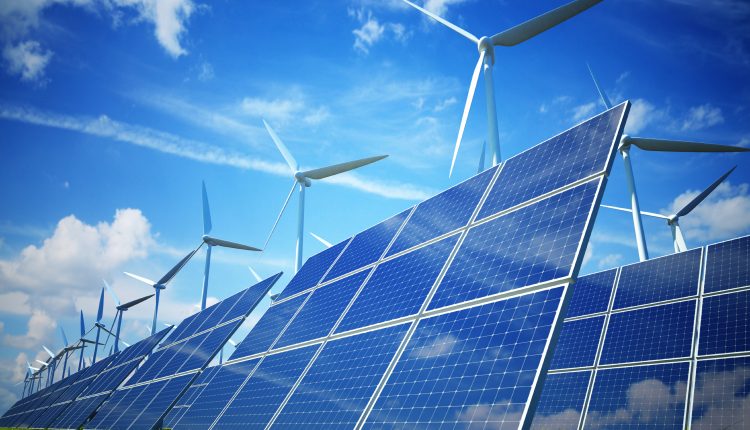 Solar energy is an effective and growing means of electricity production, but oftentimes, the solar cells actually become less efficient when they become too hot from the sun — their main power source.
Three Stanford engineers have created a transparent coating that is applied to the top of solar cells in order to cool them down, even when the sun is at its highest and hottest point, in order to boost efficiency.
Their invention shunts away the heat generated by a solar cell under sunlight and cools it in a way that allows it to convert more photons into electricity.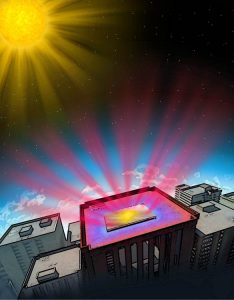 The group's invention addresses a common solar-industry problem: The hotter solar cells get, the less efficient they become at converting the photons in light into useful electricity, according to Stanford.
How it works
The solution is based on a thin, patterned silica material laid on top of a traditional solar cell. The material is transparent to the visible sunlight that powers solar cells, but captures and emits thermal radiation, or heat, from infrared rays.
"Solar arrays must face the sun to function, even though that heat is detrimental to efficiency," said Shanhui Fan, a professor of electrical engineering at Stanford. "Our thermal overlay allows sunlight to pass through, preserving or even enhancing sunlight absorption, but it also cools the cell by radiating the heat out and improving the cell efficiency."
The team based the new invention off of its previous work from  2014, when they developed an ultrathin material that radiated infrared heat directly back toward space without warming the atmosphere.
After testing, the team found that the new transparent thermal overlays work best in dry, clear environments, which are also preferred sites for large solar arrays.
They hope to be able to commercialize the product, possibly using nanoprint lithography, which is a common technique for producing nanometer-scale patterns.
"That's not necessarily the only way," said Raman, a co-first-author of the paper. "New techniques and machines for manufacturing these kinds of patterns will continue to advance. I'm optimistic."
For more information visit Stanford University.