It's summertime here in New York, which means we're using a lot of air conditioning and racking up our electric bills. Typically, when we think of running our home's air conditioning system we understand that electricity is being used.
However, a start-up company called Be Power Tech may be changing the traditional air conditioner — bringing it from an electricity guzzler to an electricity producer.
Yes, you heard right. The company's BeCool electricity-producing air conditioning system is capable of producing both electricity and air conditioning by dehumidifying and cooling air via a process that does not require building electrical power. Instead, the air conditioning process runs on heat.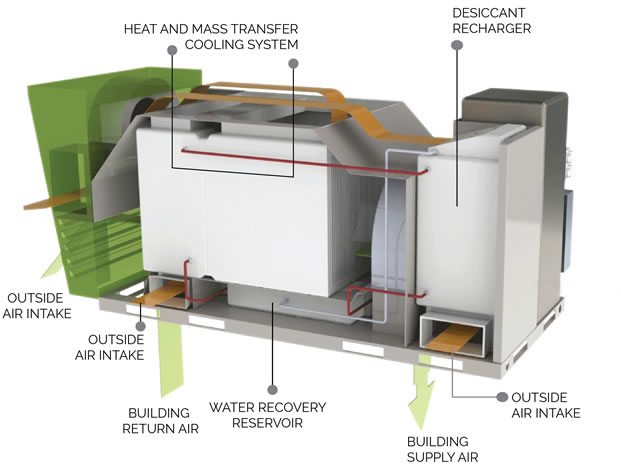 The heat is generated from electricity production on-site using a fuel cell located within the BeCool that electrochemically oxidizes natural gas into electricity, in effect producing electricity ad powering the air conditioner with natural gas.
According to the company, this process is highly efficient and does not produce air pollutants, except for carbon dioxide. Be Power Tech even says that each installed BeCool unit has an environmental impact equal to buying five electric cars.
According to Scientific American, the company has teamed up with Oak Ridge National Laboratory to bring its technology to market and will be conducting tests under a variety of atmospheric conditions. Field trials of the system are expected to begin next year.
The following company video offers a look at its electricity-producing air conditioner at work.
Benefits
The company boasts a variety of benefits to investing in one of its air-conditioning systems. According to Be Power Tech, the system will create 5-kW of energy for your home or building, reducing energy costs by more than 67%.
Additionally, customers will not have to worry about harmful chemicals since the system does not use refrigerant and aims to protect and restore the environment by reducing and eliminating harmful emissions.