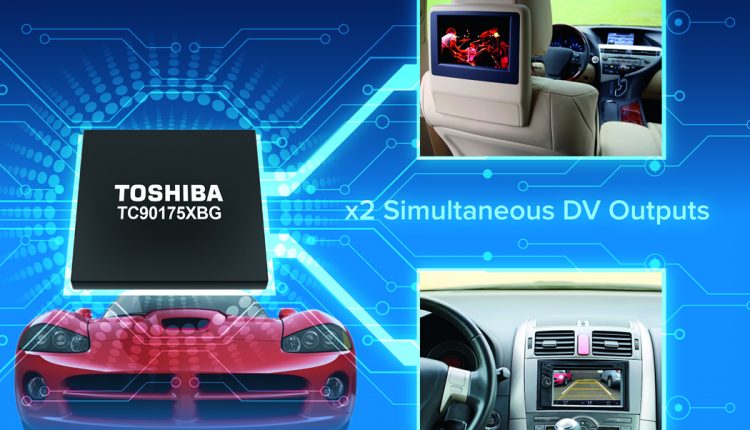 Video processor offers full HD and simultaneous display capability
Toshiba Electronics Europe has expanded its line-up of video processors for high-resolution automotive displays. The TC90175XBG is ideal for the larger, higher resolution driver support information displays that are increasingly used in vehicles for applications other than navigation.
Toshiba's new processor is pin-compatible with the previous TC90195XBG, which supports the composition of two pictures in a single display. The TC90175XBG has a reduced frame memory and targets applications that do not require two-picture composition. This provides designers with the flexibility to choose the most appropriate IC for a given application.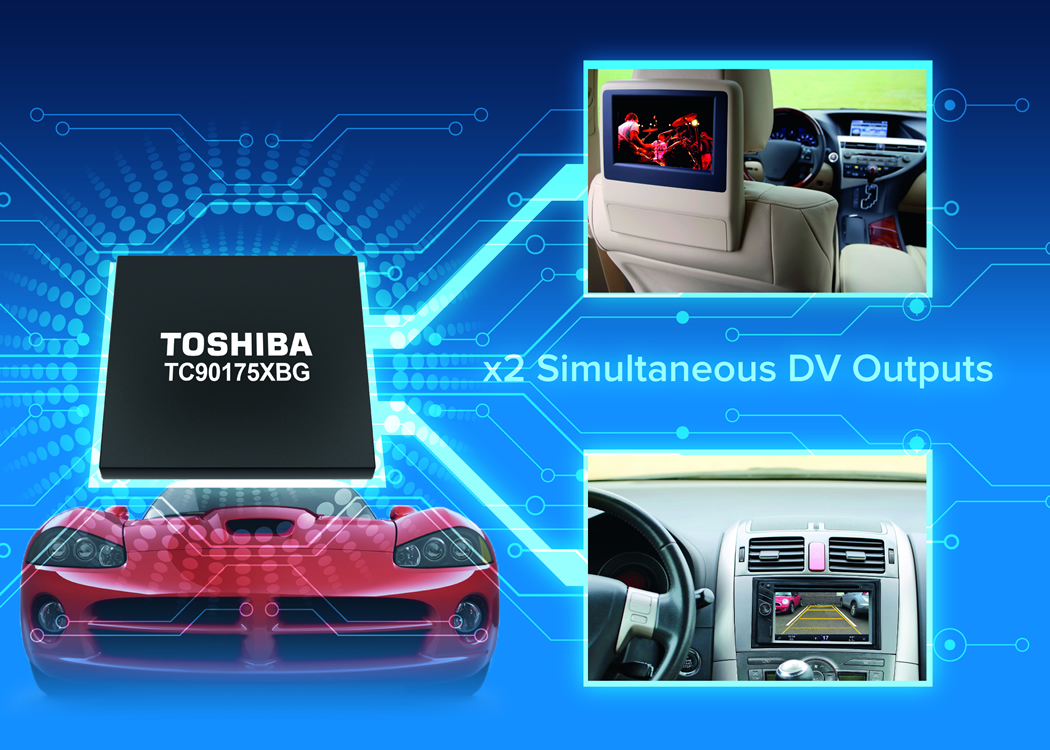 The new processor supports Full HD (1920×1080 resolution) panels, improving on the support for wide VGA (800×480) of the company's earlier products (compared with the TC90197XBG and Toshiba's other video processors that support wide VGA (800×480)). Picture separation mode and two independent outputs allow the device to simultaneously output two digital video signals to a Full HD panel and a wide XGA panel at output resolutions including 1920×1080 (LVDS output) and 1366×768 (LVTTL output). Previous products were only able to output one signal.
A built-in picture improver capability that incorporates a new 'area adaptive gamma correction circuit improves contrast, realizing contrast levels that surpass those of Toshiba's earlier products (compared with Toshiba's other video processors, including the TC90195XBG).