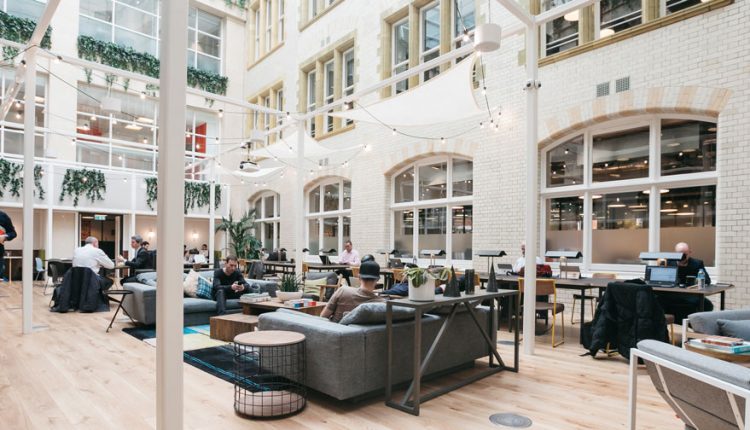 Credit: WeWork
At WeWork Waterhouse square in London on November 23, Cogniance and IW Capital debuted their tech startup pitch event.
WeWork has over 175,000 members globally in 204 locations, and 19 locations in London. It offers both desk space and communal areas, hosting events and great networking opportunities for startups to grow in an environment shared with multiple enterprises. It made for the perfect environment for the event.
The event took place in the WeWork atrium – a watering hole for startups, entrepreneurs and enterprise business.
There were five startups pitching to a Dragons' Den-esque panel of four investors: Alex Chisnall from Virgin Startup, Andrew Strange from Brandwidth, Chris Wade from Octopus Ventures and Oliver Eyre from MyTeaHouse.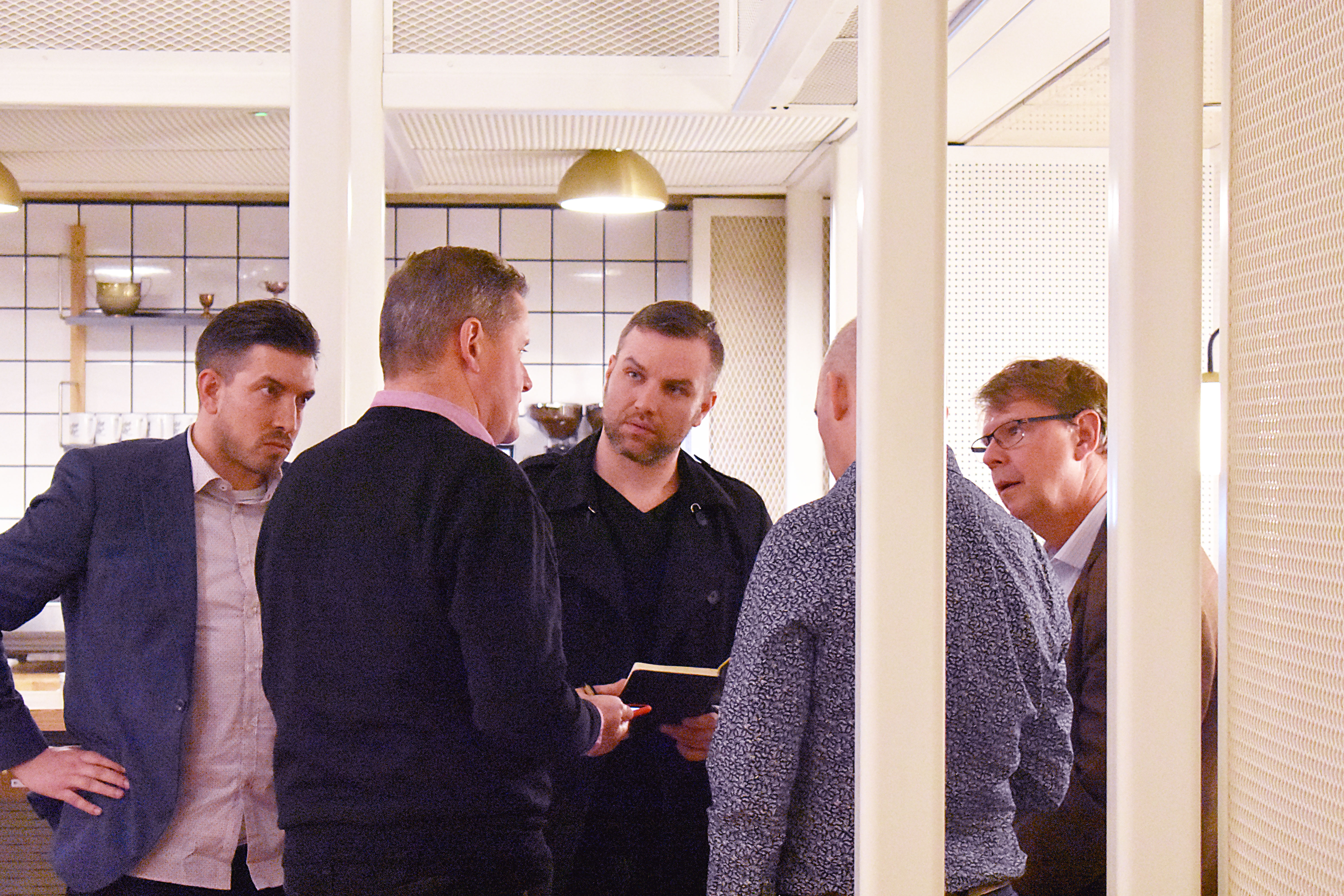 The event offered an opportunity for these startups to secure investment to scale up their business, and for attendees to network with the startups and investors.
The startup participants were given five minutes each to pitch their ideas, products, and business plans to the investors, adding to the pressure. Not only were there prizes on offer for the winner of the best pitch, but investment opportunities were at stake.
The event was hosted by Cogniance – co-creators of technological innovation with the ethos that 'every great idea deserves success'.
The five startups deliver their pitches…
The winner takes all
1st place: Trackener took first place, the spoils consisted of a JBL Bluetooth speaker co-created by Cogniance, a bottle of 808 Whisky and a PR session with PR specialists 42 Bruton.
Runner up: NextUp Comedy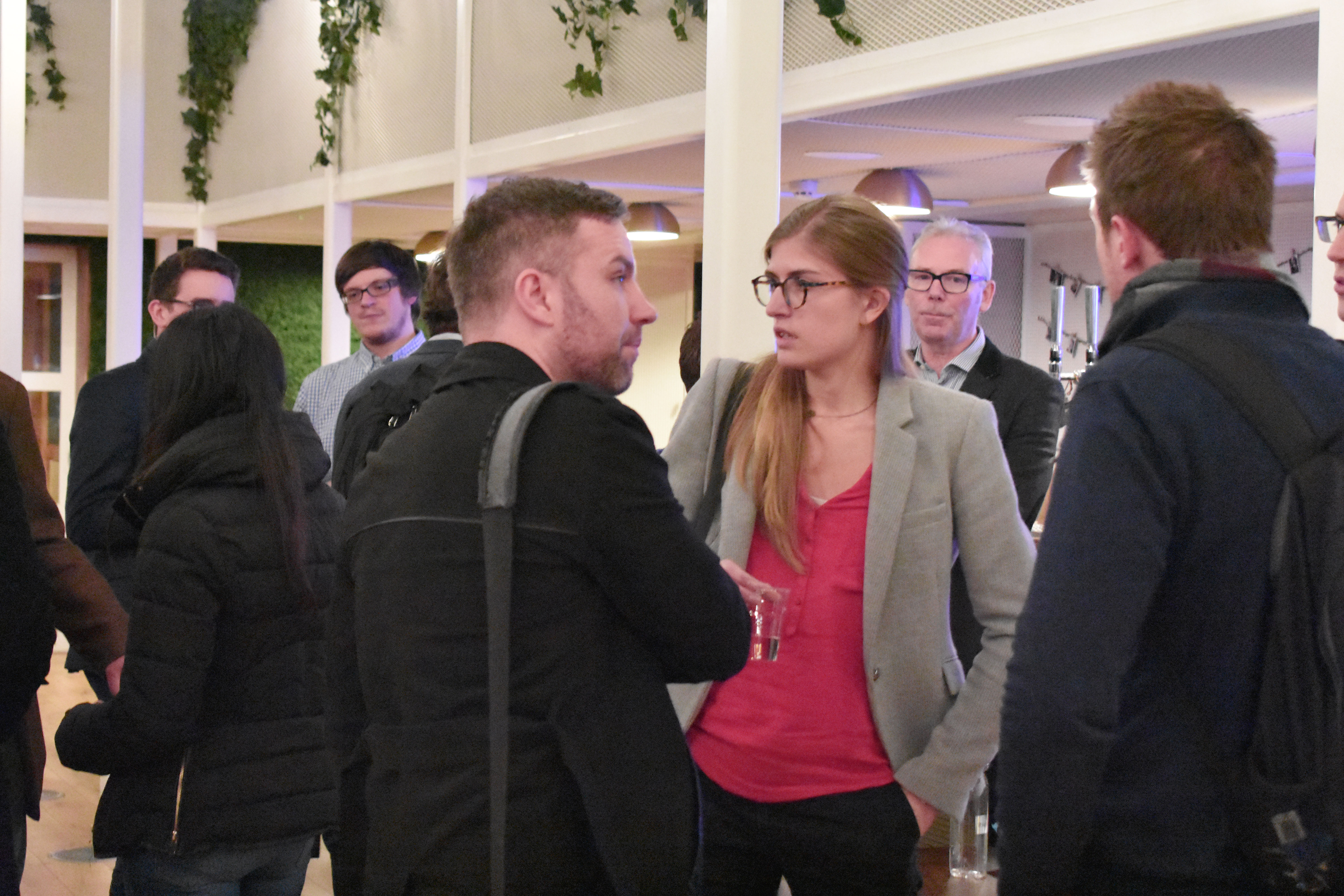 If Blurrt had created a sentiment analysis feed on the event, it would have shown approval from key influencers such as Alex Chisnall, a business advisor at Virgin Startup, and demand for further events.