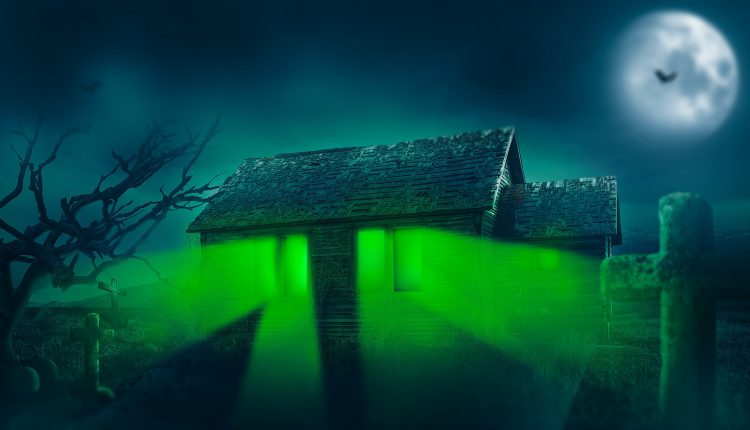 Tech & Treat: 5 Easy Smart Home Halloween Decorations
With social distancing requirements and concerns about hand hygiene and how to include a mask (other than a scary one) with your costume, Halloween will certainly be different this year.
There are some great options to turn your house into a high-tech spooktacular, however. Treat yourself to some of the latest tech to frighten, entertain, and impress the neighborhood.
1. ATMOSFX Atmosphere
Photo credit: ATMOSFX
ATMOXFX is a Seattle-based company that specializes in digital decorations.
They create beautifully fleshed out (or not!) animated characters, stories, effects, and atmospherics for your TV, monitor, or projector. Connect your display device to Alexa or Google Home to keep your eerie effects at your beck and call, or use a media device with a motion sensor to give your spooks the ability to jump scare your guests.
ATMOSFX has an extensive collection of sinister and slap-stick spooks for you to choose from, ranging from $24.99 to $59.99.
2. Doorbell Din
If you've got a smart doorbell, you've got easy Halloween ambiance at your guest's fingertips.
Both the Ring Video Doorbell from Amazon and Google's Next Hello video doorbell allow you to change your tones to something more harrowing for the holiday.
For the Nest Hello
Nest users can change their doorbell chimes from now through early November to help horrify visitors. Changing the tones is easy:
Open your Nest app

On the home screen tap the Settings gear

Go into the doorbell theme options and select your spooky sounds

Your doorbell will revert to the default chime once the chimes are no longer available
For the Ring

Amazon has released a special edition chime from The Addams Family movie available until November 1st. You can also purchase a holiday-themed faceplate to dress up your doorbell.
To change your tone, follow these steps:
Go to the Ring app and select "Devices"

Select Chime or Chime Pro

Go into Audio Settings > Chime Tones

Select your tone and press "Save Changes"
3. Shocking Soundtracks
Once again, Amazon and Google are making alarming ambiance easy. Aside from the ability to play Halloween music, you can use your smart speaker to create the perfect unnerving atmosphere.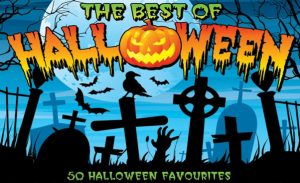 You can tell Google to "get spooky" for an hour-long playlist of spooky sounds. Alexa plays for 50-minutes if you ask her to "start Spooky Halloween Sounds." You can even schedule spine-tingling screams to startle your housemates.
If you've got multiple speakers, take a moment to hide them for the best hair-raising results.
4. Alarming Lighting
LED light strips and smart light bulbs may be one of the best bits of tech to come out of the smart home industry. You can't underestimate the convenience of lights on a schedule or the power of moody, dynamic lighting to set a tone. As an added benefit, smart bulbs last longer and use less energy.
Photo credit: Philips
Most smart LED light strips come with their own branded app and allow you to control your lights through your phone. You can turn them off and on and even set schedules to dim and brighten your lights throughout the day. With a little time and ingenuity, you can create a lightscape that enhances your Halloween decor.
5. Panic-Inducing Plugs
Smart plugs turn your not-so-smart gadgets into scheduling geniuses. They also look a little like they're scared.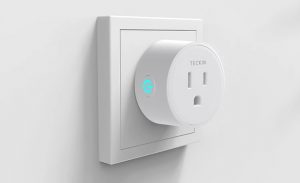 Photo credit: Teckin
As with the lighting, smart plugs typically come with their own apps, although you can consolidate them all through Google Nest or Amazon's Alexa hubs.
Smart plugs allow you to control anything you can plug in with the touch of a button. Strobe lights, fog machines, and animatronic spectacles can add ghastly gags and terrifying tricks to your Halloween experience with ease.
We hope you have a spooktacular Halloween!