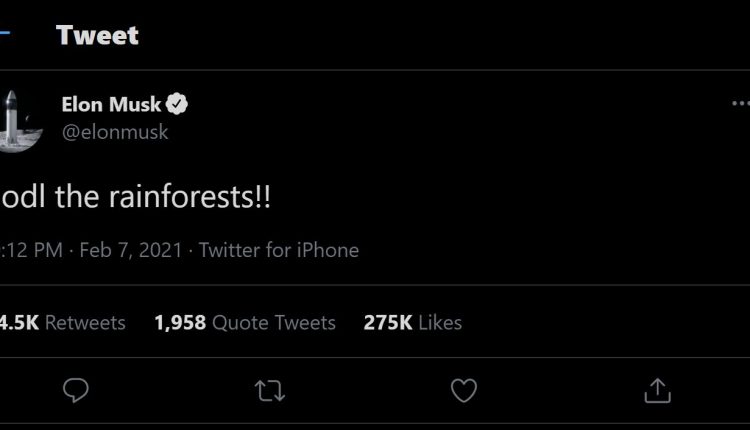 The Challenge: 'Hodl The Rainforest'
It started with a tweet by Elon Musk, challenging all of us to "hodl the rainforest." Translated:  We need to protect the rainforests that still exist for us and future generations.
The Universal Protocol Alliance (UPA), a coalition of leading blockchain companies that includes Bittrex Global, CertiK, Fifth Era, Hard Yaka, Ledger, Trovio, SFOX and Uphold, responded and announced that "hodling the rainforest" is possible through tokenized and transparently substantiated certified voluntary carbon credits. Translated again: Crypto can save the rainforest.
Universal Carbon (UPCO2) is the world's first tradable REDD+ carbon credit token to become the first environmental crypto commodity listed on Bittrex Global – the leading Liechtenstein-based digital asset trading platform. Launched December 1, 2020, each UPCO2 token represents one ton of CO2 pollution averted by a certified REDD+ project preventing rainforest loss or degradation. Tokens are backed by a digital certificate issued by Verra and other international standards agencies, allowing certified projects to turn their greenhouse gas (GHG) reductions into tradable carbon credits.
The UP Alliance consulted many of the world's leading carbon experts, ultimately forming the UP Carbon Foundation. Their role is to ensure that the carbon credits underlying UPCO2 are diverse, have unimpeachable quality, and, when possible through block issuance, the money paid for fully performed credits can immediately flow into the expansion of protected acreage.
Original Source: PR Newswire