Last July we were introduced to the BBC Micro:bit, the Raspberry Pi-like device for kids to tinker with in support of the growing maker generation. Technology Will Save Us, the company behind the device, was initially responsible for engaging the curiosity and interests of young people through the design and out- of-the-box experience with the BBC micro:bit.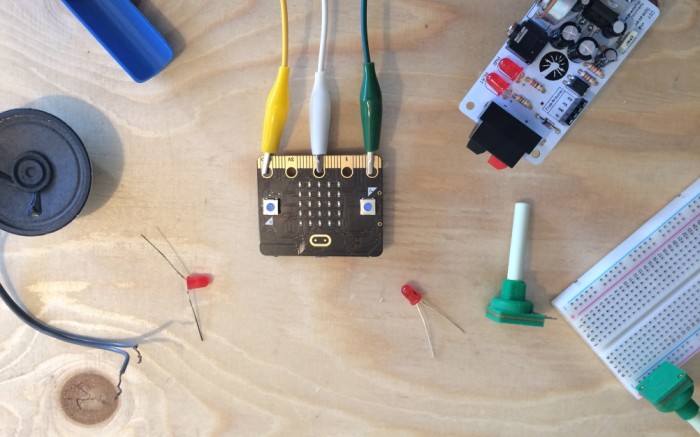 "We collaborated with 28 other partners to ensure the physical, visual and technical aspects of the BBC micro:bit worked together to create a simple and delightful experience for children, teachers and families," said Aaron Johnston, Head of Product at Technology Will Save Us. "Coming from our user-centric approach we were able to provide a unique insight into working with the specific age group that the micro:bit is aimed at, ages 12 and up."
Earlier this month, Tech Will Save Us began rolling out 7 million Micro:bits and fans took to Twitter to share their excitement upon delivery. In the coming months, the device will be gifted to over 1 million 12 year olds across the U.K. and Technology Will Save Us will be providing projects to help spark  their creativity and teach STEM skills.
Technology Will Save Us does a lot more to promote STEM education, though. The company produces all kinds of kits for kids to get hands on with, including DIY gadgets, activities, and online resources. The tools encourage young ones to make, play, code, and invent with technology by tapping into things they actually like, such as music, gardening, or gaming.
"Our most popular kits are our iconic DIY Gamer Kit and our DIY Electro Dough Kit. They span our youngest age groups (the dough kit starts as young as 4) and our oldest starting age groups (from 12) and are some of our biggest sellers," said Johnston.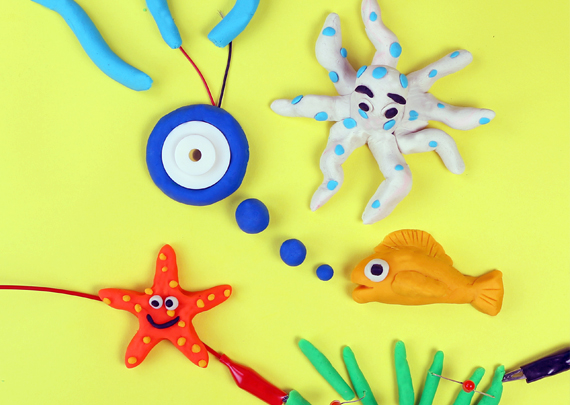 The DIY Electro Dough Kit uses conductive dough and electronic components, allowing kids to learn more about electricity flow by creating sculptures, similar to play-dough, and then incorporating light and sound. The DIY Gamer Kit, on the other hand, lets kids create their own games by soldering and coding.
The company has managed to perfect its kits by starting out in a workshop setting. Doing so involved hands-on participation and allowed product developers to learn more about what people liked and didn't quite like about the kits they were using.
Johnston admits that the maker movement is still relatively new in the U.K., so the company is looking toward plenty of opportunities to expand across the country.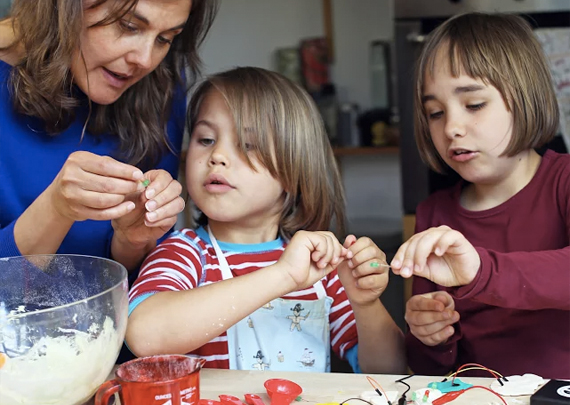 "We are scoping out exciting new kits for 2016, which some lucky things got a sneak peek of at Toy Fair. We'll be announcing more details on that soon," added Johnston, optimistically.
He also notes the high levels of interest in "making."
"According to the NESTA, an innovation charity, over 8 million young people in the U.K. are estimated to have an interest in trying 'digital making', but only 130,000 such learning opportunities were available in 2014," said Johnston.
This is where the inspiration for Tech Will Save Us comes from, expanding and encouraging that interest.
Maker Movement Impact
As mentioned previously, the maker movement, which encourages absolutely anyone to get hands-on with technology and DIY-ing, has had a huge impact on the company's success so far.
However, Johnston attributes it to much more than just the movement, but a deep desire for tangibility.
"In a world where so much of what we do is on a computer or screen, people are looking for something they can create that they can touch and feel," said Johnston. "Digital making is bringing these two things together, the screens that are everywhere around us and the excitement of creating something that you can hold in your hand, or has an impact on the real world."