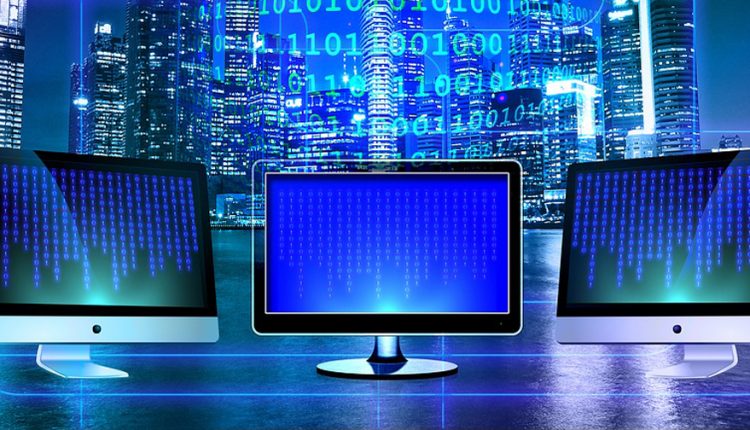 The future of monitoring and being connected
Monitoring infrastructure to prevent problems
Paessler, also known as 'the network monitoring company' developed PRTG, a software that monitors a whole IT infrastructure 24/7, alerts you to problems and issues that occur even before you notice them, and helps system administrators work smarter, faster and better.
Recently Anna Flockett of eeDesignIt went along to Paessler's 'Back to the Future' event which was hosted at the National Museum of Computing and saw the company hosting a journey through the history of computing, from the ultra-secret pioneering efforts of the 1940s through to the rise of personal computing and where we are today.
Martin Hodgson Head of UK and Ireland at Paessler took time to explain the importance of monitoring in today's world and Paessler's role within today's connected environment: "We describe ourselves as PRTG network monitor, but we are not just a network monitor we are a unified monitor, so we cover all aspects."
It starts out with IT. Paessler's PRTG monitors all aspects of IT ranging from the network, to the physical side-to-side connections through the server hardware, and all the way up to virtualization. This works on a scale, across a wide range of customers and across almost all sectors.
Hodgson explained: "Where we are seeing more interest and growth these days is actually beyond the traditional IT space. Network monitoring is becoming essential in other related fields such as IoT, healthcare, and security."
Trying to stop problems before they arise is the obvious goal, and by looking at trends in products it is easier for Paessler to achieve this. Hodgson said: "Wherever we go we need to get a flavor for whatever normal is, as normal is different wherever you go. Anything that starts to move away from this we can say – this looks strange, this needs a bit of investigating." This is when the administrator takes a closer look and decides the outcome, whether it be good or bad, these tend to be very logical.
Paessler do a lot of work with the National Museum of Computing, and Hodgson demonstrated it's not just IT monitoring they control, there is environmental monitoring, humidity and noise levels. In fact, Paessler sponsors The National Museum of Computing's Relaxed Opening Sessions for children with autism.
This aims to benefit families with autistic children. The initiative works to train guides and stewards to meet the needs of visitors by adapting multi-sensory aspects. Paessler's PRTG integrates with Sigfox sensors around the building to monitor environmental factors including temperature, noise and humidity to create the right environment for the children.
Hodgson said: "The children have a very clear interest in computing and they can better enjoy the museum experience as a result of the network monitoring. The relaxed opening is where the museum actually closes to the public and invites families, who have registered in advance, to tour the museum whilst using our technology to anticipate any potential environmental issues that could impede their experience".
Paessler's interface shows a live map which monitors where noise is coming from. For instance, the older computer monitors in the museum produce a low background 'humming noise' which can distress certain visitors. To tackle this potential issue, Paessler's platform alerts staff to noise pollution which they can counteract by supplying children with headphones when they enter that particular room.
With everyday life becoming increasingly connected, it's important that we understand the benefits of monitoring our connectivity and make use of the technologies that allow us to do so.