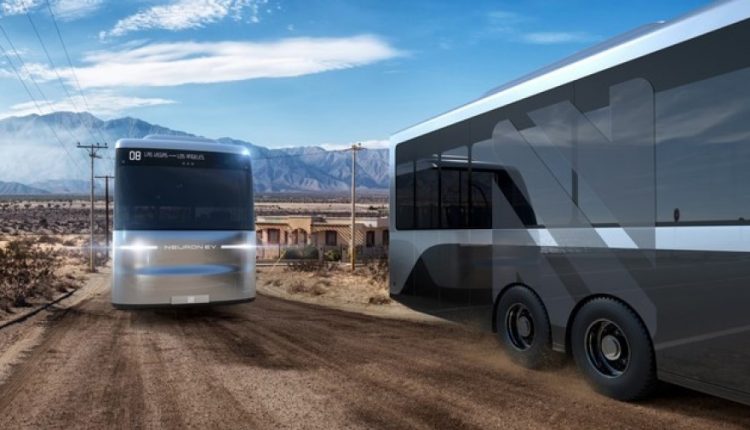 Neuron EV, an Irvine, California based company, has introduced an entirely modular electric bus that is being touted as the future of public transportation.
The electric bus is completely modular, which means the length of the vehicle can be modified to act as a mini bus, transit bus, or an articulated bus used for diverse purposes within communities and for commercial and industrial transport purposes. The front portion is also interchangeable to meet aerodynamic requirements.
Fully compatible with high-speed railways, the vehicle can even convert into a metro train.
The Neuron Electric Bus can be operated by either a driver or as an autonomous vehicle, adding greater flexibility to its use.
While the idea of using electricity to power buses is nothing new and has been explored for more than a hundred years, it was only in recent years that the technology became mature enough to allow for practical implementation and mass production.
Though about 17 percent of the world's buses are now electric, 99 percent of these green transports are in China. The Asian powerhouse nation accounts for more than 425,000 electric buses, while the U.S. only has a little more than 300 units.
Neuron EV's home state is leading the charge when it comes to the adoption of electric buses in the U.S., mandating that all the state's buses purchased by its mass transit agencies should be zero-emission by 2029. Neuron EV's latest offering could help drive that adoption.
Neuron EV has previously introduced the Multipurpose Autonomous Platform or MAP, a self-motorized platform that mounts structures of various sizes for placement of mobile residences and modular homes, and the Harmony-Utility-Balance (HUB) intuitive, on-demand transportation system.
Story via Neuron EV and PR Newswire