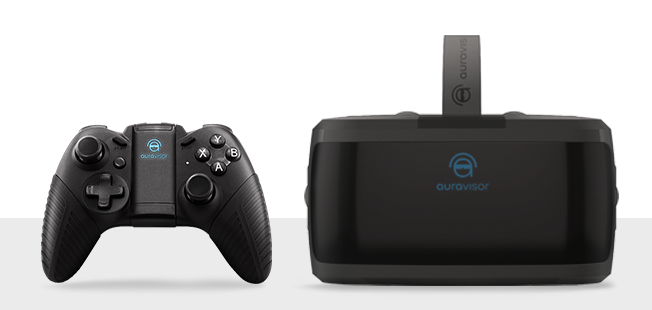 This on-board computer headset lets anyone experience virtual reality anywhere
If you've ever wanted to toy with virtual reality, but didn't want to be tied to a computer or device to do so, AuraVisor virtual reality head mounted computer  that's giving you another option.

AuraVisor doesn't require a computer or smartphone to operate, instead it's on-board Android-based computer allows you experience virtual reality without the cables and cords, for a lower cost than other virtual reality gadgets on the market.
The device is intended for use by casual and pro-gamers alike and can be used straight from the box without any specialist knowledge. It comes equipped with stereoscopic vision, so you can also view any 2D movies or TV shows in real 3D.
If you want to enhance your content, there's also an option to connect to a computer or console (Playstation or Xbox) for more graphic intensive games.
So what can you do with AuraVisor? According to the AuraVisor Kickstarter campaign page, it's great choice for watching the  360º videos available through YouTube 360° and has built-in Bluetooth connectivity so you you can hook it up to controllers, sticks, yokes, and audio headsets.
The AuraVisor comes with its own Bluetooth games controller, as well as Wi-Fi and a smart scrolling graphical user interface so you can just turn it on, download, and jump into virtual reality.
The company provides some key facts about the AuraVisor for a better understanding:
AuraVisor is now available on Kickstarter for an early-bird price of $207.  If the company reaches it's $153,000 funding goal over the next 29 days, shipments will begin April 2016.