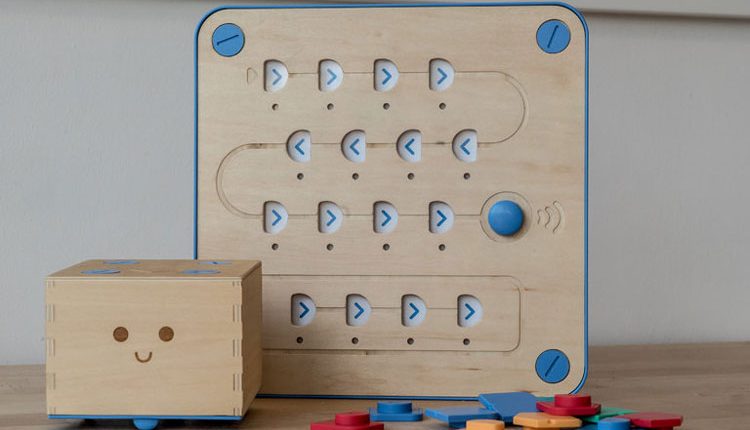 Filippo Yacob, Founder of Primo Toys.
With a price tag of $225 it doesn't seem like your average toy for a child saving up their pocket money – it might take a while, but this wooden robot can wheel itself around under its own power along a course chartered by the human behind the machine.
Let's introduce Cubetto – he doesn't actually walk, but he certainly smiles. Even though a remote-controlled car may have been a lot cheaper and simpler there was a reason behind Cubetto, teaching children as young as 3 the basics of computer programming and developing technological and critical thinking skills.
As parents increasingly grow eager to give their children an edge in technology skills by getting them to think like a computer early, start-ups and entrepreneurs see potential in creating toys with a focus on science, technology, engineering and mathematics – popularly referred to as STEM.
It used to be that mass-market toys were the purview of the Mattels and Fisher-Prices of the world. But new financing avenues, like crowdfunding, have made it easier for entrepreneurs to get into the market.
Cubetto's creator, Primo Toys, developed its first prototype for testing in 2013. The next year, the company took the prototype to the Emerge Education incubator, which helps entrepreneurs learn about the educational toys market.
In 2015, Cubetto went to the Highway1 incubator, which focuses on hardware development and production, and last year the company raised $1.6m in a Kickstarter campaign.
Filippo Yacob, the Founder of Primo Toys, was hoping to market to toy buyers and retailers when he attended the Toy Industry Association's New York Toy Fair in February. Yacob said he was inspired by classic building blocks to have children teach themselves coding fundamentals.
"This block-based programming language looks and feels like a toy but is in fact a procedural programming language."
He officially started his company in November 2013, the same day his son was born.
"When I found out that I was going to be a dad, I started thinking about the things I wanted my son to learn," he said. One of those things was coding, a skill set that Yacob said he believes is now as critical as reading or math.
"It is 21st-Century literacy," he said. "The idea behind Cubetto was to create a tool that would make that literacy accessible to this age group, three to six."
According to Adrienne Appell, the Director for Strategic Communications at the Toy Industry Association, this segment – which did not even exist 20 years ago – has rapidly become a major part of the toy market.
A Cubetto kit includes the robot, a programming console and instruction tiles. It also comes with a play mat that represents the robot's world and a book, which together allow players to follow a story line that the robot roams through. Multiple books and play mats are available, but young coders are free to design their own adventure rather than using a set story if they prefer.
Since the kits started shipping to consumers in November, reactions have been generally positive.
The Toy Insider, which reviews toys and makes purchasing recommendations to its readers, included Cubetto in its list of top STEM toys for children aged three to six, although the publication has not yet formally reviewed it.
"It's a really tangible example of coding, which is sort of an abstract concept," said Marissa DiBartolo, a Senior Editor at The Toy Insider. "Kids may not even realize that's what they're doing."
The popular wisdom on computers and 'screen time' has been mixed. Some parents are certainly hesitant to put their children in front of screens too early.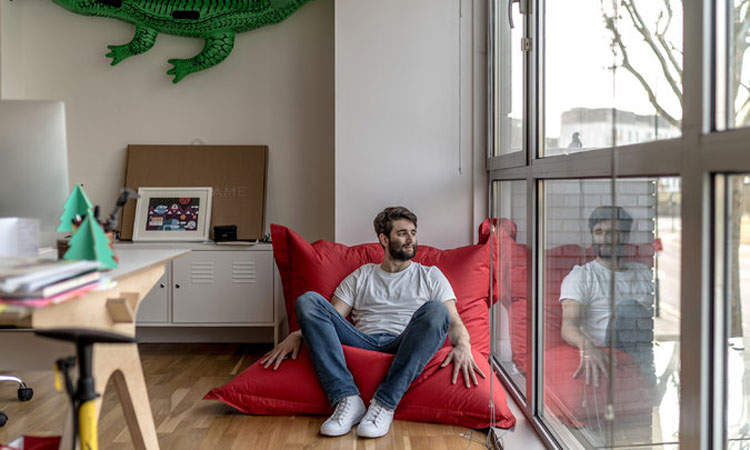 DiBartolo said: "If you don't expose them to any type of technology, it's not very beneficial to them. Everything we look at today functions because of code. It's like learning a new language, and the younger you start learning a new language, the better."
DiBartolo's publication also endorses other toys that are similar to Cubetto, including one from established brands like Fisher-Price's Codeapillar and Learning Resources' Code and Go Robot Mouse.
Both Codeapillar and the Code and Go Robot Mouse are electronic. Codeapillar is controlled by stringing together directional pieces that chart a course for the robot to travel. Code and Go is programmed with cards and also comes with obstacles so players can build a course for their robot mouse to navigate.
Robot Turtles, from Think Fun, is a traditional board game, but DiBartolo said it still taught 'if/then' – a fundamental command in coding – as players use cards to direct pieces across the board toward a prize in the center.
STEM toys, and the skills they promote, are also finding a place in the classroom. Yacob said one of his goals was to see a Cubetto kit in every early-learning environment worldwide.
Teachers see the benefits of learning to code beyond just allowing students to create new computer programs.
Amy Flannery, the Director of Curriculum and Instruction for the Wilson School District in Reading, said that coding helped turn children into what she calls 'problem finders,' rather than just problem solvers.
"What's important about this for children is the logic. It's the 'learning to build' mind-set" of finding problems that need to be solved, she said. Thinking this way, Flannery said, students can figure out and try a path to solve a problem, and if doesn't work, they will still have learned something they can apply to their next attempt.
For example, learning through trial and error makes students better at logical thinking, she said. "I call it puzzle brain. You're struggling to figure something out but you know you can do it in the end. Anything that gives them that puzzle brain is something that will make them a thinking student, and that's what I want to come into my school, someone who will try and fail and try again."
Yacob believes that Cubetto is in line with those goals. It can also serve as an introduction to other topics through the accompanying storybooks.
"Technology allows us to do the things that make us human, so cooking, art, architecture, engineering," Yacob said. "Technology allows us to affirm our humanity, and this is why I think it's so important."