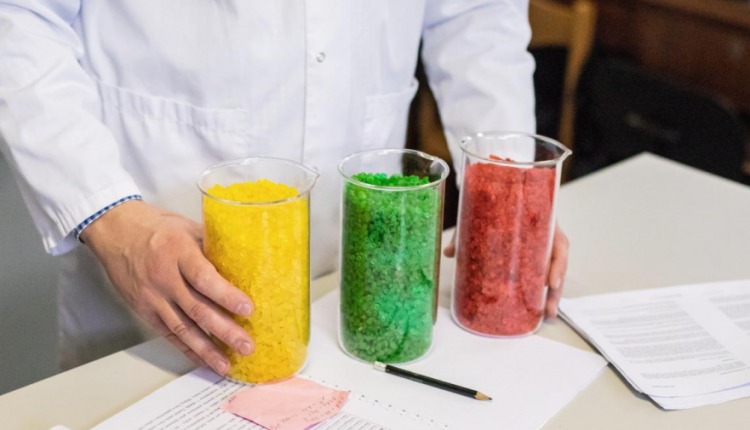 Whether we can halt the plastic waste flooding our oceans so they won't, as some predict, be more plastic than fish by 2050 remains to be seen. But scientists at Kaunas University of Technology (KTU) in Lithuania have created a transparent biodegradable plastic that will decay in a compost bin in a couple of years.
Currently, only nine percent of our plastic waste is recycled, while the rest slowly degrades in landfills, a process that takes from several hundred to a thousand years. While plastic is disintegrating, its microplastic particles get into groundwater and ultimately into our food and environment.
The KTU Faculty of Chemical Technology researchers have created a fully compostable packaging for food products from cellulose-based bioplastic that disintegrates with the help of microorganisms. A natural material, cellulose is the main building block of plant cell membranes and is usually derived from timber. Cellulose is the most common biopolymer found in nature.
According to EU standards, in industrial compost centers that sustain 580C temperatures, bioplastic degrades in half a year. In-home compost bins, the process would take a couple of years. The main challenge in creating bioplastic is not only to make it degradable but also transparent, especially in the packaged food industry, where consumers need to see what they're buying.
Being environmentally friendly isn't cheap, of course. The biodegradable package created at KTU is considerably more expensive to produce than non-biodegradable packaging. But a growing number of eco-conscious users is encouraging industries to take an interest in biodegradable packaging alternatives.
Source: Kaunas University of Technology