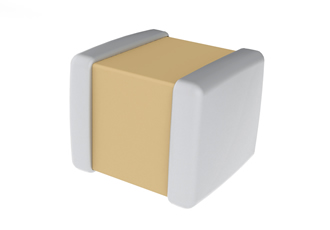 Ultra Hi-Q Radio Frequency Capacitors
KEMET new series of Ultra HiQ-CBR Squared Multilayer Ceramic Capacitors expand its radio frequency (RF) and microwave product portfolio. These new devices feature a geometrically square construction resulting in lower inductance than standard EIA case sizes, thus improving low loss performance and operation at higher resonant frequencies.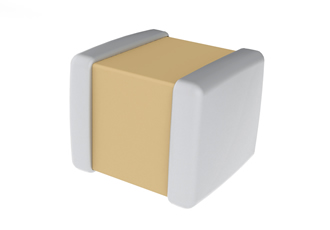 Ultra HiQ-CBR Squared MLCC capacitors are ideal for high power applications such as wireless, satellite and microwave communications, RF and power amplifier modules and medical electronics.
"These new Ultra HiQ-CBR Squared MLCCs broaden KEMET's RF and microwave component offerings by providing extremely low ESR under 100 pF and ultra-high Q to meet the needs of high power solutions," said Mark Laps, Ceramic Specialty Technical Product Manager. "The C0G dielectric features a robust and exceptionally stable copper electrode base metal electrode system, while the square size results in higher self-resonant frequency as compared to standard EIA case sizes."
Ultra HiQ-CBR Squared Capacitors are 250 VDC rated and are available in capacitance values up to 100 pF. KEMET is also expanding the existing HiQ-CBR product portfolio to include 200 VDC rated RF and microwave capacitors in EIA 0402 case size as well as extended capacitance offerings in EIA 0603 case size.