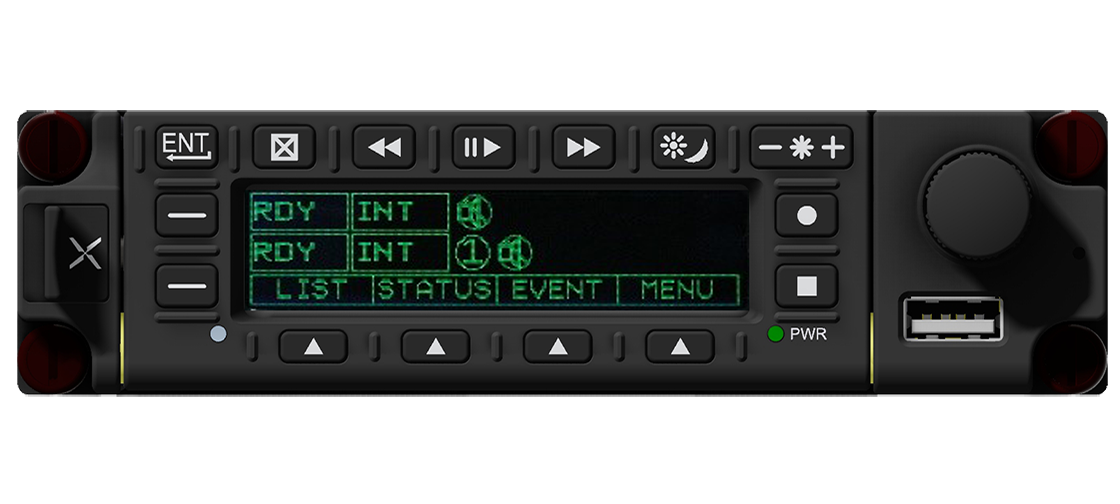 Avalex
Upgrade program for airbus H135 helicopters
Representatives of Avalex Technologies have announced that Babcock Aviation has selected a full suite of digital video equipment including Avalex AVM4178Q 17" HD widescreen displays, Avalex AVC1816 Smart Video Management System and the Avalex AVR8414 HD DVR as part of the fleet upgrade program for five Airbus H135 helicopters operated by Western Power Distribution (WPD).
"We are very pleased and honored to have our equipment selected as part of this critical helicopter upgrade program," stated Tony Hatten, Vice President of Business Development for Avalex Technologies. "The helicopters play a vital role in enabling Western Power Distribution to monitor the nearly 137,000 miles of overhead lines and underground cables that delivers power to over 7.8 million customers in the Midlands, South West England and Wales.
"Our new-generation video equipment will not only enable their crews to see the condition of the lines with unparalleled clarity and accuracy, it will also provide the flexibility to digitally record the images for further analysis once the aircraft has arrived back at its base. And because our equipment is ruggedized for helicopter operations, it will dramatically increase hardware reliability, while reducing system maintenance and downtime."
The fleet upgrade that is being completed by Babcock Aviation at its base in Staverton, England, includes two Avalex 17" HD monitors, a single Avalex ten inch HD display, an Avalex multi-channel HD digital video recorder (DVR) and the Avalex Smart Video Management System.
Other special missions equipment includes stabilized infrared camera turrets, LIDAR laser surveying devices and ergonomically optimized workstations for the cabin and cockpit crews.
Hatten added: "We have worked very closely with Babcock Aviation to select and supply mission equipment that not only meets WPD's current operational needs, but has the capabilities to grow and provide expanded services while guaranteeing the upgrade path to protect their investment."