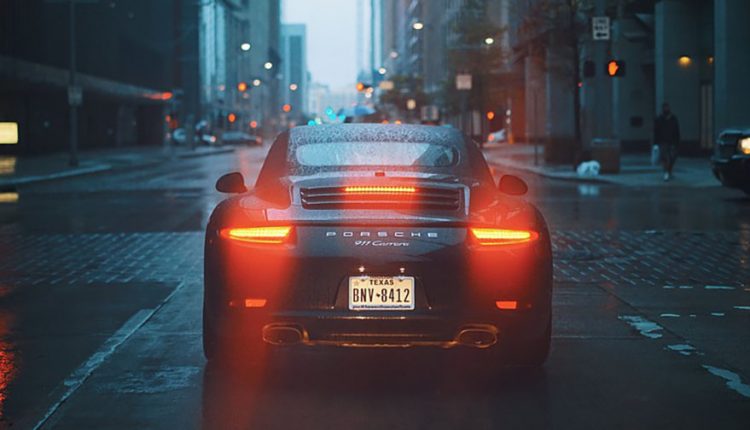 Vehicle Tracking Device Market to Reach $3bn
The Vehicle Tracking Device Market is set to grow from its current market value of more than $600 million to over $3bn by 2025; as reported in the latest study by Global Market Insights. The vehicle tracking device market growth is attributed to the growing demand for advanced fleet management solutions to reduce the fleet operating expenditure.
The large fleet operators are looking for solutions to remotely monitor their fleet operations. These systems help fleet companies to track their fleet remotely by informing key parameters such as fuel consumption, driver behavior, and engine parameters. These systems also help logistics & transportation companies to reduce the total cost of ownership by enhancing mobile device visibility, safety, and uptime.
The adoption of wireless vehicle tracking devices is increasing due to its low power and compactness. The wireless vehicle tracking devices work on batteries that can operate for longer hours. These devices also have inbuilt GSM antennas that reduce their overall size due to the elimination of external antennas and wiring. The compact size of wireless tracking devices enables easy integration into vehicles that can be used in discrete covert vehicle tracking applications.
Heavy Commercial Vehicles (HCVs) segment in vehicle tracking device market are expected to show significant growth rate of over 25% during the forecast period due to the increase in the number of road accidents on highways.
According to the World Health Organization's global status report on road safety published in December 2018, the number of road traffic deaths reached 1.35 million in 2018 across the world. Vehicle tracking system monitors driving behavior such as over speeding, sudden lane changes, harsh braking, cornering instances, acceleration, and driving under alcohol influence.
The cellular vehicle tracking device market held a major share of over 45% in 2018 due to the increased cellular penetration across the world. The increase in cellular network penetration enables fleet operators to track their vehicles without any interruption in remote locations. According to the report released by the European Commission's Broadband Coverage in 2017, LTE coverage has already reached 99% households in European countries.
The deep cellular coverage helps fleet operators to remotely track the vehicle location and other vehicle parameters. The fleet tracking solution providers are focusing on manufacturing devices, supporting the next generation 5G technology.
The mining sector is expected to show significant growth in the vehicle tracking device market over the forecast period with a CAGR of over 20% due to the demand for safe mining operations. The mining companies are focusing on improving the safety & efficiency of mines by protecting both human & mechanical assets. The governments are also imposing some regulations for the safety of mining vehicles.
For instance, in May 2015, South Africa's Department of Mineral Resources (DMR) enforced a new regulation compelling surface mines to enhance the safety of Trackless Mobile Machinery (TMM) including trucks. The fleet management solutions enable mining companies to track the location of vehicles to increase efficiency and to prevent thefts. These solutions provide real-time fleet information on any smartphone, computer, or tablet to reduce accidents.
Europe is expected to hold a major vehicle tracking device market share over the forecast period due to technology advancements in the automotive sector such as autonomous driving and C-V2X technology. The government authorities in the region are investing in autonomous vehicles in the region.
For instance, in June 2018, the Centre for Connected and Autonomous Vehicles (CCAV), a part of the UK Department for Transport and Department of Business focusing on the development of driverless and connected vehicles, announced around $29 million loans for development, demonstration, and trials of autonomous & connected vehicle technologies. This investment helped in accelerating the development of autonomous vehicles in the region. These autonomous vehicles are using vehicle tracking systems for safe & accurate mobility.
The companies operating the vehicle tracking device market are focusing on emphasizing on the integration of ADAS technology to its solution to enhance their vehicle tracking capabilities. For instance, in February 2018, the company integrated Mobileye ADAS from ADAS Mobile Tech Inc. into its AK11 Fleet Hub solution. This integration helped the company to enhance vehicle tracking solutions for fleet managers to increase their efficiency and reduce the risks of driving accidents.
The major players operating in the vehicle tracking systems market are ATrack Technology, CalAmp Corporation, Cartrack, Concox Information Technology, Garmin, Geotab, Laird PLC, Maestro Wireless Solutions, Meitrack Group, ORBCOMM, Queclink Wireless Solutions, Sierra Wireless, Starcom Systems, Suntech International, Teltonika, TomTom International, Trackimo, Verizon Communications, (Fleetmatics Group PLC), and Xirgo Technologies.