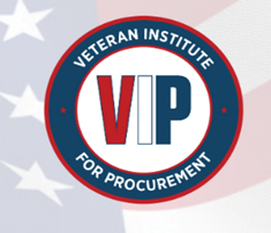 The Veteran Institute for Procurement (VIP) just launched its first VIP AEROSPACE training class. This virtual training program started April 6 and it is comprised of 22 briefings, presentations and panels from 36 government and industry experts.
The program is the first of its kind in the country that provides practical knowledge and tools to help veterans in this way. Lockheed Martin Corp. helps ensure that the VIP AEROSPACE program is available at no cost to veterans so that veteran-owned businesses can increase their federal aerospace revenue and learn what it takes to be competitive in the marketplace.
The training curriculum is designed specifically to help SDVOSB and VOSB leaders improve their ability to win and manage federal contracts. Topics include contracting acquisition, strategic planning, supply chain management, capture management, marketing, operations and program controls and much more.
VIP AEROSPACE is the fourth VIP government contracting program offered by the organization. Over 1,600 companies from all 50 states, D.C., Puerto Rico and Guam have participated in the programs, including 30 named to the 2020 Inc. 5000.
Original Source: PR Newswire