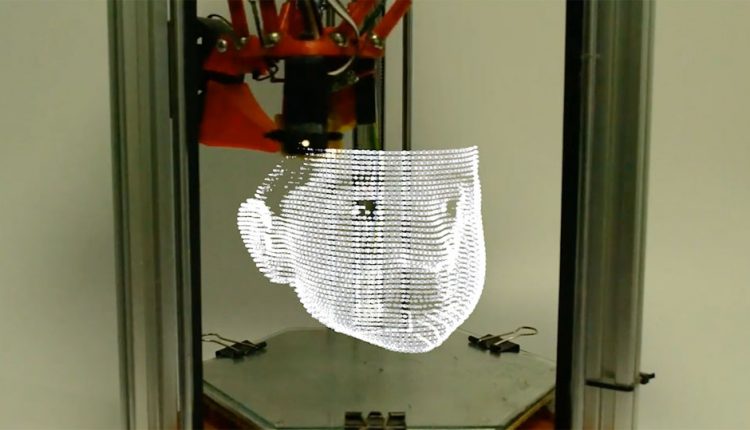 Video Of The Day: Artist Paints On Walls In Light Using A 3D Printer
Artist Ekaggrat Sing Kalsi is doing some light painting, I mean literally painting with light, on his walls, using a 3D printer. We can 3D-print organs these days, so why not 3D-print light, right?
First Kalsi used a professional scanning service to take a 3D scan of an object (in the video he uses his daughter as a test subject). Then, after creating a computer model similar to any other 3D printer, the 3D printer uses the additive manufacturing process to produce a model of the girl's face, right onto a wall, and you can't touch it because it's made completely out of light!
The special Gcode Kalsi uses is responsible for indicating the path of the light, as well as telling the light source when to turn on and off.
His code used for the project is available on GitHub if you want to check it out, but in the mean time, watch it happen in the video below.