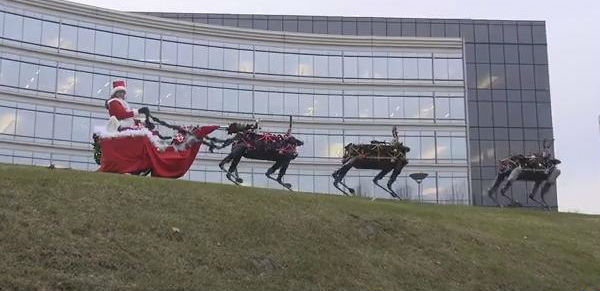 The engineering and robotics design company, Boston Dynamics, won't be sending out traditional holiday greeting cards. Instead, the company put together a festive video which included three BigDog Robots pulling Santa's sleigh.
BigDog robot originally funded by DARPA a few years back  and is capable of running 4 mph, climbing slopes up to 35º, walking across rubble, and carrying 340-lb loads.  BigDog is powered by an engine that drives a hydraulic actuation system. Its four legs are designed like an animal's, with compliant elements to absorb shock and recycle energy from one step to the next.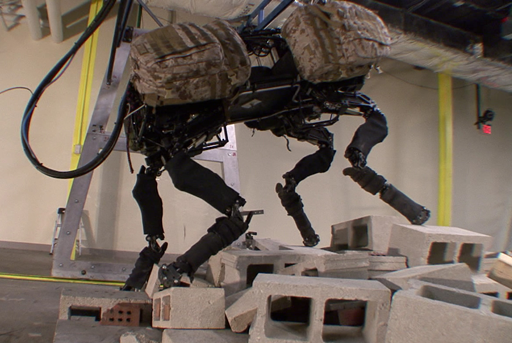 BigDog's on-board computer controls locomotion, processes sensors and handles communications with the user. The robot comes equipped with sensors, LIDAR, and a stereo vision system.
Story via Boston Dynamics.