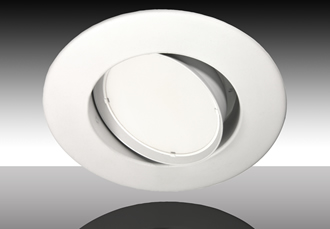 Warm-on-Dim LED Downlight Retrofits for hospitality and residential applications
MaxLite introduces Warm-on-Dim LED Downlight Retrofits as the perfect choice for creating ambience while saving energy in hospitality and residential environments.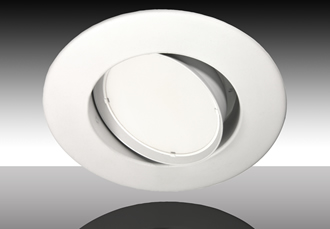 Recognized with an Honorable Mention in the 2015 Lighting for Tomorrow competition, the ENERGY STAR certified retrofits replicate the smooth dimming performance of incandescent and halogen lights by decreasing in color temperature as light output is lowered. The color of the MaxLite Warm-on-Dim retrofits subtly shifts from 3000K to 2000K as they dim to seven percent of full light output, creating the warm, inviting glow desired for dining, entertaining or relaxing at home, or in hotel, restaurant and retail spaces. The 10-watt retrofits produce 650 lumens of beautiful, even illumination using 80 percent less energy than the 65-watt incandescent downlights they are meant to replace.
"Lighting plays an essential role in setting the mood for great guest experiences, and with past LED products, hospitality businesses were faced with choosing between energy efficiency and aesthetics," noted Product Manager Ramesh Raghavan. "Our new Warm-on-Dim retrofits provide them with both. Unlike standard LED fixtures, which remain the same color when output is lowered, our new retrofits move through a sunset-like color range when they dim. This creates the same visual perception associated with the dimming characteristics of traditional incandescent lighting."
MaxLite Warm-on-Dim Retrofits are built with an adjustable lens that rotates 350 degrees, and tilts vertically up to 30, to create custom directional lighting for wall art, sculptures, product displays and surface tops, such as counters or tables. They may also be used to illuminate damp locations, such as bathrooms, spas and covered patios. Designed to fit standard five- and six-inch recessed housings, MaxLite Warm-on-Dim Retrofits offer a long life of 35,000 hours and come backed by a five-year limited warranty and lifetime product support.