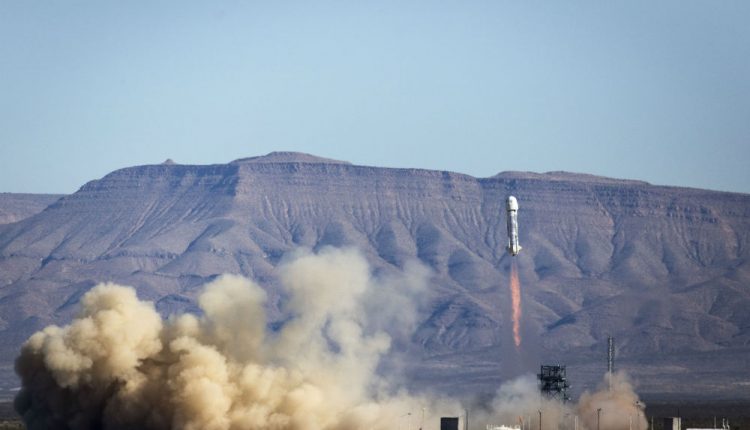 Last month, private space company Blue Origin, owned by Jeff Bezos, launched its New Shepard rocket, which reached an apogee of 339,178 feet. It was the third flight equipped with the same hardware.
According to the company, "we pushed the envelope on this flight, re-starting the engine for the propulsive landing only 3,600 feet above the ground, requiring the BE-3 engine to start fast and ramp to high thrust fast."
Yesterday, the company released video from the flight which shows the booster from just ahead of re-entry through descent and landing. The video was captured from the GH2 vent camera located just below the booster's ring fin.
Take a peek.