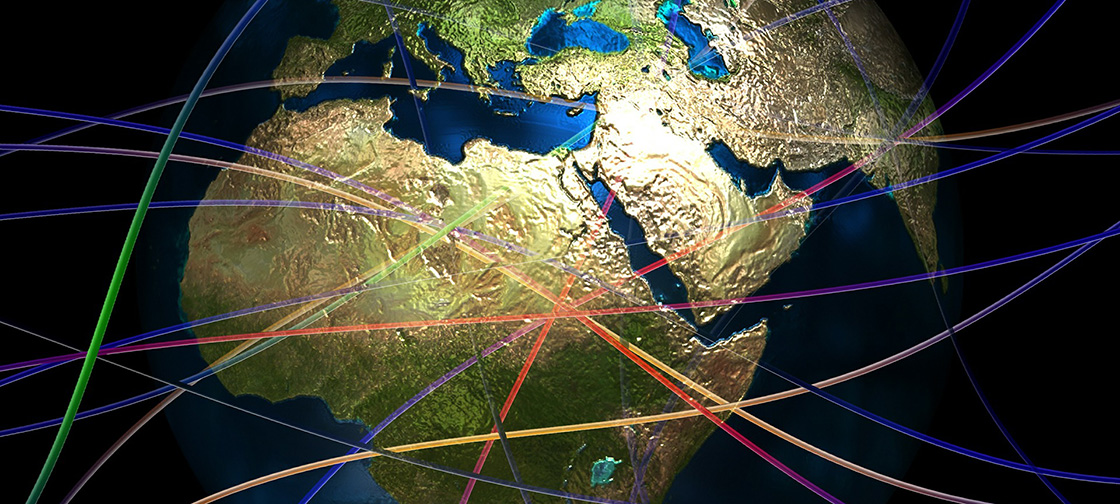 Broadcom has announced a Wi-Fi 6E client device, the BCM4389. Wi-Fi 6E extends the Wi-Fi 6 standard to support the soon-to-be-operational 6 GHz band with wider 160 MHz channel bandwidths that double Wi-Fi speeds and cut latency in half compared to Wi-Fi 5.
The BCM4389 delivers over 2 Gbps of real-world speeds and up to five times better battery utilization, making it an ideal solution for flagship smartphones and future AR/VR devices.
Wi-Fi 6E builds on the rich feature set of Wi-Fi 6, which includes improved performance in crowded environments, advanced roaming capabilities and increased security. This enhancement of Wi-Fi 6 uses new spectrum in the 6 GHz band to deliver multi-gigabit speeds while avoiding congestion with legacy devices.
The BCM4389 expands on the accelerated deployment of Wi-Fi 6, delivering a steady, swift and secure consumer experience in tandem with over 150 million smartphones already in the market. With the additional innovations of Wi-Fi 6E, it unlocks high-speed bi-directional video applications and augmented reality.
The BCM4389 also brings advanced multi-radio technology to Bluetooth. Inspired by sophisticated Wi-Fi communication techniques such as multiple-input multiple-output (MIMO) and beamforming, the BCM4389 improves audio performance and range for any connected Bluetooth accessory. Phones equipped with the BCM4389 will provide a seamless, 'glitch-free' audio experience with popular Bluetooth headsets even in congested places such as subway stations.
In another first, the BCM4389 utilizes Broadcom's new tri-band simultaneous (TBS) connectivity architecture to mobile devices. In addition to two main Wi-Fi radios and a MIMO Bluetooth radio, the BCM4389 incorporates a third ultra-low-power independent radio for optimizing Wi-Fi and Bluetooth performance. The three-radio architecture:
Enables always-on Bluetooth discovery for faster pairing with accessories and interference mitigation. Phones and headsets can now pair faster.
Quickly scans for interference-free Wi-Fi networks to connect to while main Wi-Fi radios provide data, voice and video services. Phones seamlessly switch to networks with better Quality-of-Service (QoS).
Improves indoor location accuracy with always-on scanning and little impact on battery life.
Enables the BCM4389 to deliver up to five times better battery utilization than current flagship connectivity solutions.
The BCM4389 will benefit from a full ecosystem of Wi-Fi 6E products, including home routers, residential gateways, enterprise access points, and AR/VR devices. The new 6 GHz spectrum band is expected to be operational in the United States in 2020, and a wide range of 6 GHz enabled devices will be available at launch.
"At Broadcom, we pride ourselves in delivering technology that defines the market. The BCM4389, the world's first Wi-Fi 6E mobile chip, is no exception since it paves the way for our wirelessly connected AR/VR future," said Vijay Nagarajan, Vice President of Marketing for the Wireless Communications and Connectivity Division at Broadcom. "The BCM4389 delivers on the core advantages of the 6 GHz band, multi-gigabit wireless speeds and very low latency. It also represents a paradigm shift in wireless design thinking with technology that brings glitch-free audio experience with Bluetooth headsets, fast pairing with wireless accessories, accurate indoor location, high battery efficiency and other everyday consumer experiences."
"Wi-Fi 6E momentum is moving very quickly with regulatory changes expected and chipsets becoming available," said Phil Solis, Research Director at IDC. "There are many video-related use cases that require shorter ranges that fit perfectly with the many large 160 MHz-wide channels that the 6 GHz spectrum band is capable of supporting."