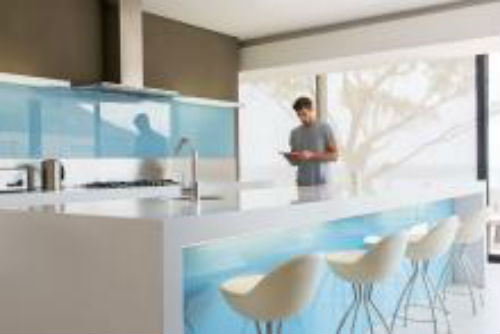 Wi-Fi Alliance releases new kind of Wi-Fi geared for IoT
The Internet of Things requires connection, usually fueled by Wi-Fi. Since IoT technology is rapidly expanding, there's now a new Wi-Fi standard geared toward IoT products.
Wi-Fi Alliance, the worldwide network of companies that brings you Wi-Fi, has introduced the Wi-Fi HaLow standard for products which incorporates IEEE 802.11ah technology.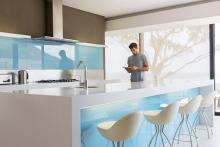 Wi-Fi HaLow operates in frequency bands below one gigahertz, offering longer range, lower power connectivity. The Wi-Fi HaLow technology will allow for new power-efficient uses in smart homes, connected cars, and digital healthcare.
Wi-Fi HaLow extends Wi-Fi into the 900 MHz band, which creates the low power connectivity needed for IoT applications, including sensors and wearables. Wi-Fi HaLow's range is nearly double what today's Wi-Fi is, and will be capable of transmitting signals further and providing connection in challenging environments.
Wi-Fi HaLow works in conjunction with existing Wi-Fi technologies and expands Wi-Fi Alliance's overall portfolio with a low power solution that will enable Wi-Fi to be used in the developing world of IoT.
"Wi-Fi HaLow is well suited to meet the unique needs of the Smart Home, Smart City, and industrial markets because of its ability to operate using very low power, penetrate through walls, and operate at significantly longer ranges than Wi-Fi today," said Edgar Figueroa, President and CEO of Wi-Fi Alliance. "Wi-Fi HaLow expands the unmatched versatility of Wi-Fi to enable applications from small, battery-operated wearable devices to large-scale industrial facility deployments – and everything in between."
According to the Wi-Fi Alliance, many of the devices that support Wi-Fi HaLow are expected to operate in 2.4 and 5 GHz as well as 900 MHz, which will allow for the connection of Wi-Fi's ecosystem of more than 6.8 billion installed devices.
Story via Wi-Fi Alliance.