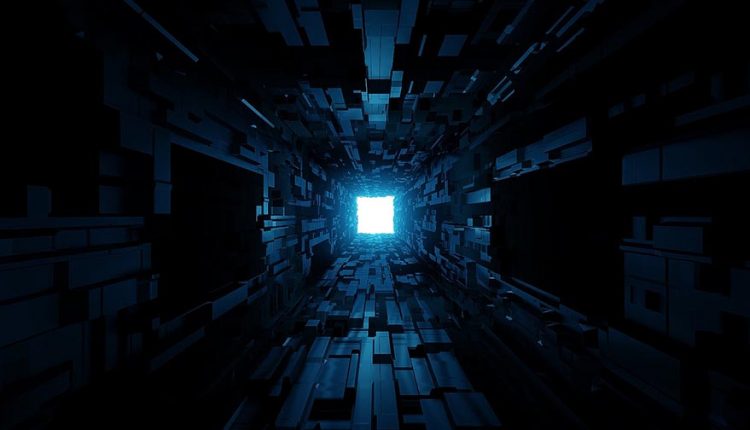 Amidst the flurry of MicroLED activities and its huge investments, $800 million to date, and at least $100 million in 2019, a new term also emerged in early 2017: MiniLED.
"MiniLEDs are better distinguished from MicroLEDs by a combination of size, application, architecture and manufacturing infrastructure," said Zine Bouhamri, PhD Technology & Market Analyst, Displays at Yole Développement (Yole). "MicroLEDs require major technology breakthroughs and disruptions in assembly and die structure, as well as a significant overhaul of the manufacturing infrastructure. MiniLED chips only require incremental evolution of standard LED chips with very similar architectures and can be manufactured in the same fabs with only minor upgrades".
Over the last few years, an unprecedented variety of display technologies has emerged, including OLEDs, quantum dots, dual cell LCDs, MiniLEDs and MicroLEDs. Companies all seek to better deliver the new advanced features required to stimulate demand and pricing in various display end-markets. This poses a challenge for panel makers, as multiplying technology development paths can be costly. However, one key benefit of MiniLEDs is that they leverage proven technologies, allowing minimal capital expenditure and faster development timelines.
Yole released a dedicated technology & market report dedicated to the MiniLED technologies and market, MiniLED Displays 2019. This analysis presents recent MiniLED technology status and trends including chip, assembly and driving levels. It proposes an updated adoption roadmap and volume forecast for displays and epiwafers and details on potential upsides such as LED cinemas or automotive lighting.
What is the exact definition of MiniLEDs? Why is there a confusion between Micro and MiniLEDs? What are the benefits of MiniLED technologies? What will be the role of MiniLEDs, especially within the high end display market segment? Who will successfully adopt this technology? The market research & strategy consulting company proposes today a snapshot of the MiniLED industry.
MiniLEDs can be categorized into two main display application segments: LCD backlights and direct view displays. Each segment involves mostly distinct technological requirements and ecosystems.
"For LCD backlights, MiniLEDs are a way to narrow the gap with OLEDs, delivering higher brightness and better control of local black levels compared to standard LCD panels," added Pars Mukish, Business Unit Director, Solid-State Lighting & Display from Yole. "While not as perfect as OLEDs' pixel-level dimming, MiniLED LCDs definitely narrow the gap as shown by the many prototypes presented by a wide variety of display makers. At Yole, we estimate that MiniLED benefits stand out mostly in three major applications: TVs, monitors and automotive displays."
TVs are the most promising market volume opportunity, and are likely to drive MiniLED shipments. And it has already started with TCL being the first player to commercialize a MiniLED TV in its eight-series line-up since October 2019. The technology could help LCDs bridge the gap and regain market share against OLEDs in the high-end, large size, most profitable segments.
"This opportunity is all the more enticing to panel and display makers which haven't yet invested in OLED technologies," continued Bouhamri. "They see the potential to extend their existing LCD fabs' and technologies' lifetimes, and boost their profitability. Significant adoption is however not expected until the industry further reduces chip sizes and develops more efficient assembly processes in order to reduce cost. Reducing chip sizes also involves changes in the BLU design and a possible transition from printed circuit boards to glass as a substrate."
For high-end monitors where OLEDs have yet to overcome challenges in terms of availability and lifetime, MiniLED LCDs could deliver excellent contrast and high brightness at lower cost.
Tablets, smartphones as well as some automotive applications might be a business opportunity for the MiniLED makers. As an example, the leading player, Apple is expected to adopt the technology in its next iPad Pro. This would send favorable signals to the market and competition, empower the supply chain's equipment development and availability, and possibly enable faster adoption in other applications.
For direct view LED displays, MiniLEDs used in conjunction with COB architecture could enable higher penetration of NPP LED displays in multiple applications, hence increasing the serviceable market. Die size could evolve continuously toward smaller dimensions, possibly down to 30-50μm, in order to reduce cost.
Adoption in cinema is still limited but even modest adoption rates would generate very significant upsides.
Last but not least, MiniLEDs are also making their way into lighting applications. In this field, advanced automotive front lighting systems such as smart headlamps could also represent a real upside for MiniLEDs in the mid-to-long term.
What about the competitive landscape? According to Yole's display team, MiniLEDs are a strategic defensive opportunity for Taiwanese display makers. They haven't invested in OLEDs. Meanwhile, their position in LCD panel manufacturing is challenged by rapidly increasing Chinese capacity, which is pushing prices downward. MiniLEDs are an opportunity for differentiation and increased added value. But Chinese makers are also working on MiniLEDs among multiple other technologies such as WOLEDs , inkjet printed OLED and electroluminescent quantum dots.
Korean companies appear to be mostly moving out of LCDs and focusing all investment on OLEDs. However, for the time being, LG still needs to generate cash from its LCD operation to fund its WOLED ramp up and MiniLEDs could present an opportunity to increase added value from its LCD products.
Upstream in the supply chain, MiniLEDs should benefit chip and BLU/module/panel players and allow some to move up the value chain. As MiniLED applications are mostly constructed in COB processes, there is a risk that LED packagers may be squeezed out of the supply chain.
The most exposed are reacting by either moving up the supply chain or by developing new innovative packages or modules that could allow them to remain relevant and even to surf the MiniLED wave.