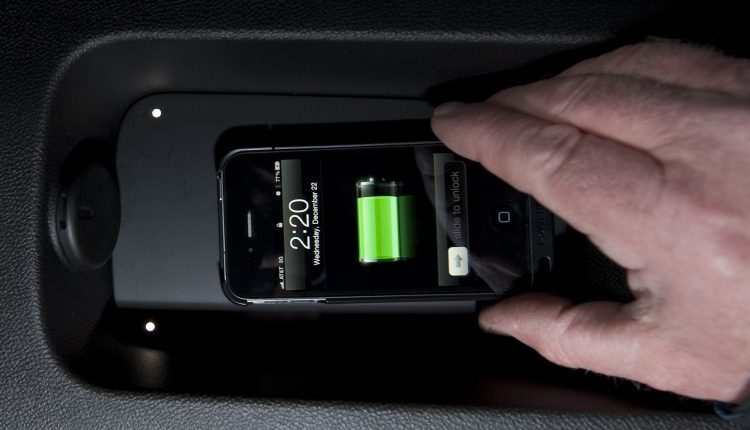 Wireless, in-vehicle smartphone charging predicted to take-off
Smartphones have afforded us a plethora of opportunities and opened the doors to pools of knowledge right at our fingertips. As with any electronic device, battery life is key to convenience and usability.
Electronics users cling to their power cords in an attempt to keep their devices from dying. Today there are also plenty of portable supply options such as solar chargers, phone case battery packs, and car chargers.
"Imagine a mat or shelf where you could put your iPhone, your Droid or other personal device and charge it automatically while you commute to work, run errands or as you're driving on a family vacation," said Micky Bly, GM's lead electronics executive, including infotainment, hybrids and battery electric vehicles.
Toyota was one of the first automakers to incorporate wireless phone charging in its vehicles with the release of the 2014 Avalon. Other cars that have embraced the in-vehicle wireless charging feature include the Cadillac SRX, Escalade, CTS and ATS.
Over the past few months, Chevrolet has unveiled a series of new vehicles, including its Impala, Malibu, Volt and Cruz that will all offer wireless charging capabilities. These vehicles are also offering another type of wireless feature to combat the potential overheating issue that comes along with wireless charging: The Active Phone Cooling system, which operates using the car's air vent that is directly connected to the car's air conditioning and ventilation system. The vents are directed to the charging bin where the phone rests for a wireless charging session and sends cool air to help lower the phone's temperature.
According to Chevrolet, "engineers regularly subject vehicles to the most extreme climates to ensure subsystems work properly. While testing a smartphone wireless charging feature, they noticed some smartphones would suspend charging or shut off altogether after only a few minutes in high temperatures inside a car's cabin"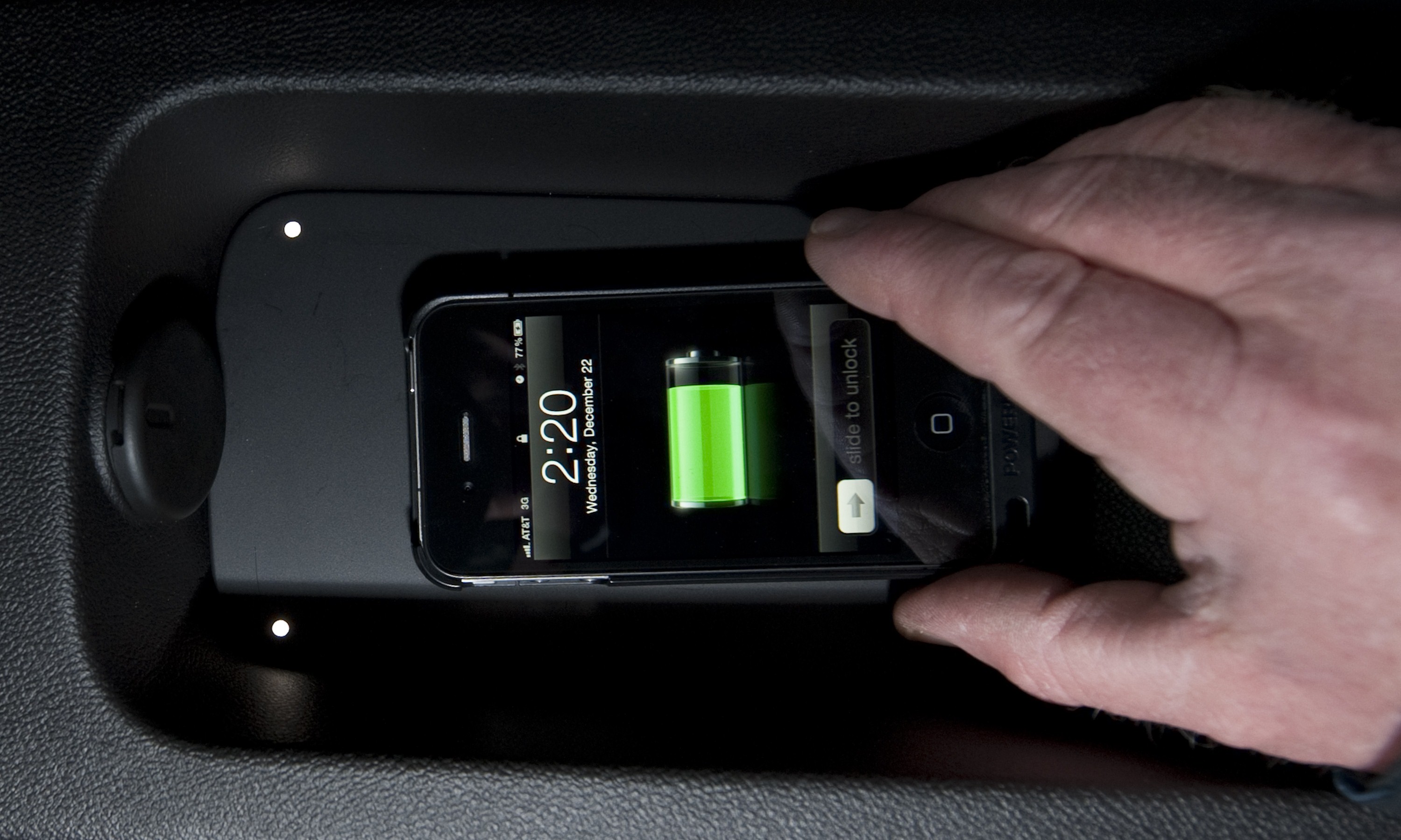 Before vehicles were incorporating built-in wireless charging systems, there was the option to purchase the technology separately. Mopar, a Chrysler Group service, parts and customer-care brand, released an in-vehicle wireless charging technology for portable devices two years ago that could be purchased separately and installed into a vehicle for a fee.
According to a recent research report published by Juniper Research, wireless charging technology will also open the doors to new in-vehicle services such as on-board audio streaming and context-specific notification filtering which will all be made possible thanks to its data exchange and constant power supply.
More and more smartphone makers and even start-up companies are providing wireless charging solutions lately.
Just recently, a Washington-based company called Ossia unveiled the next phase of wireless technology. Cota is the company's new power charger capable of powering any device within a 30-foot radius by using patented smart antenna technology, making it possible to pair one charger to multiple devices and not have to remember to charge them.
Samsung's Galaxy S6 is now equipped with built-in wireless capability so that users do not need to purchase an additional cover or accessory when charging with wireless charging pads. The Samsung Galaxy S6 edge is compatible with two main wireless charging standards: WPC and PMA. Again, the technology eliminates the need to connect a cable to a smartphone. Instead a user simply places his or her mobile device on the charging pad for a simple charge.
"For wireless charging to truly succeed carriers and phone retailers need to provide consumers with an option for wireless chargers supplied with new devices," said Juniper Research author James Moar. 'The technology will not take off if it remains a $30+ additional purchase. This is why the automotive market is so important; if the technology is provided as standard in cars, consumers can appreciate the benefits without feeling like it's a risky or unnecessary additional purchase.'
Most automakers such as Toyota and Lexus use the Qi standard for wireless charging, (there is no universal standard), while others, like GM opt to employ Powermat wireless charging systems.
With any helpful technology, there are pros and cons. While wireless charging is convenient and eliminates the need for power cords, it can also pose a challenge as phones must remain flat on the charging pad to keep powering-up.
According to a report by WinterGreen Research, the wireless charging technology that is available for low-power applications, like electronic devices, run on the principle of  magnetic induction and have future potential applications in electric vehicle wireless charging, too, allowing for the vehicle to charge automatically without searching for cables or having to stop to plug-in.
WinterGreen Research predicts the wireless car-charging market, currently at $1.7 million, to reach $4.6 billion by 2019 – that growth as a result of the growth in electric vehicles that pushes the user base up by 2019. The research also shows that wireless car charging may become a necessary electric vehicle feature.